Despite the strong U.S. Equities market at the end of this week, I did not anticipate we would see over-bought sectors of the market which in turn will impact the Carson portfolio.  As you see in the second screenshot below, six of the ten sectors are over-bought when means we will set Trailing Stop Loss Orders (TSLOs) for those sectors should they currently be held in the new Carson portfolio.  This is the first test for the Carson.
Index BPI
What a difference one month makes.  This week four of the seven major index are bullish.  It is important to note that the two broadest indexes, NYSE and NASDAQ, did not join the over-bought rush.  This indicates the smaller stocks have yet to catch up to the larger cap securities.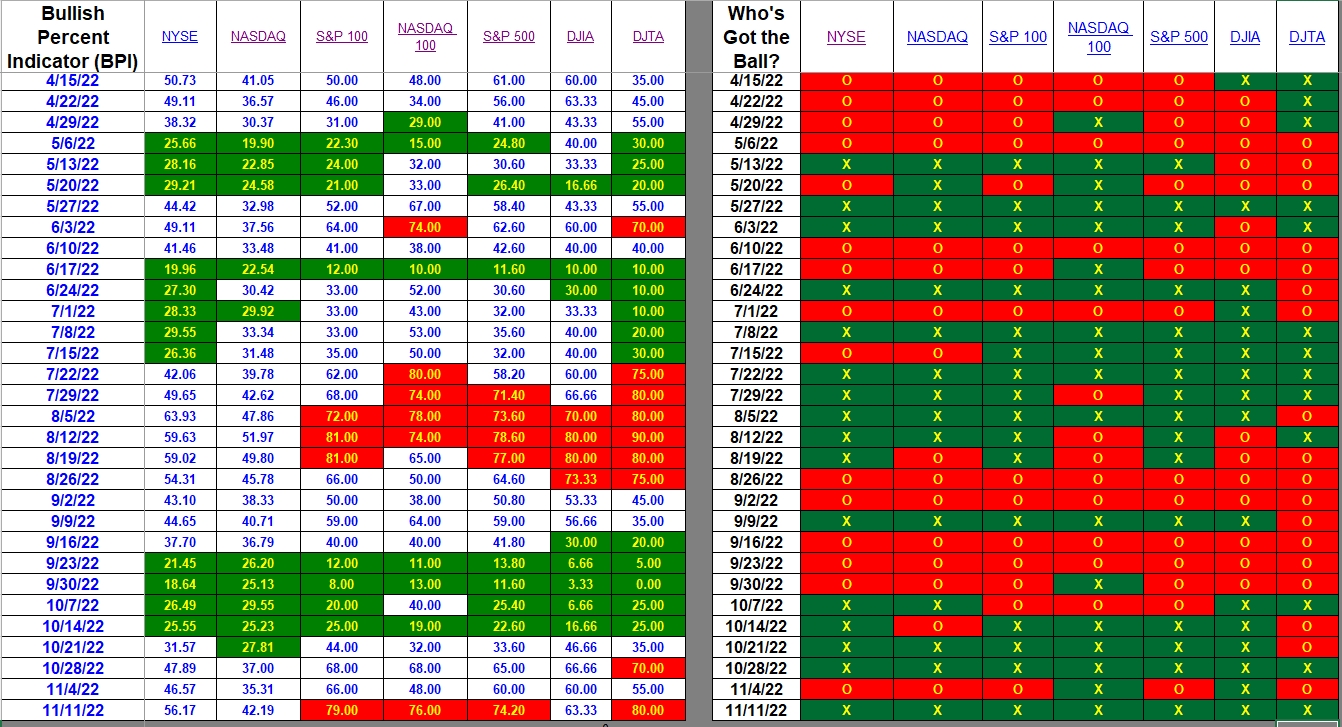 Sector BPI
Now we come to the all important sectors of the market.  If any of your portfolios are holding Discretionary (VCR), Financial (VFH), Health (VHT), Industrial (VIS), or Technology (VGT), it is time to place your TSLOs.
I hope you can read the yellow on red cells.  Not all readers will want to follow my example.  I will be placing 3% TSLO on VHT and VGT as both are in the 70% zone.  Since VCR, VFH, VIS, and VAW are in the 80% zone, I'll be placing 2% TSLOs on those sector ETFs as I want to preserve capital.  Had any sectors moved into the 90% zone I would place a 1% TSLO as we know they will retreat from the "nose bleed" level.  These sell orders will be placed this weekend.  Look for a Carson review on Monday as I recall the portfolio holds one or two of these sector ETFs.
If there are questions or comments, place them in the Comment section provided below.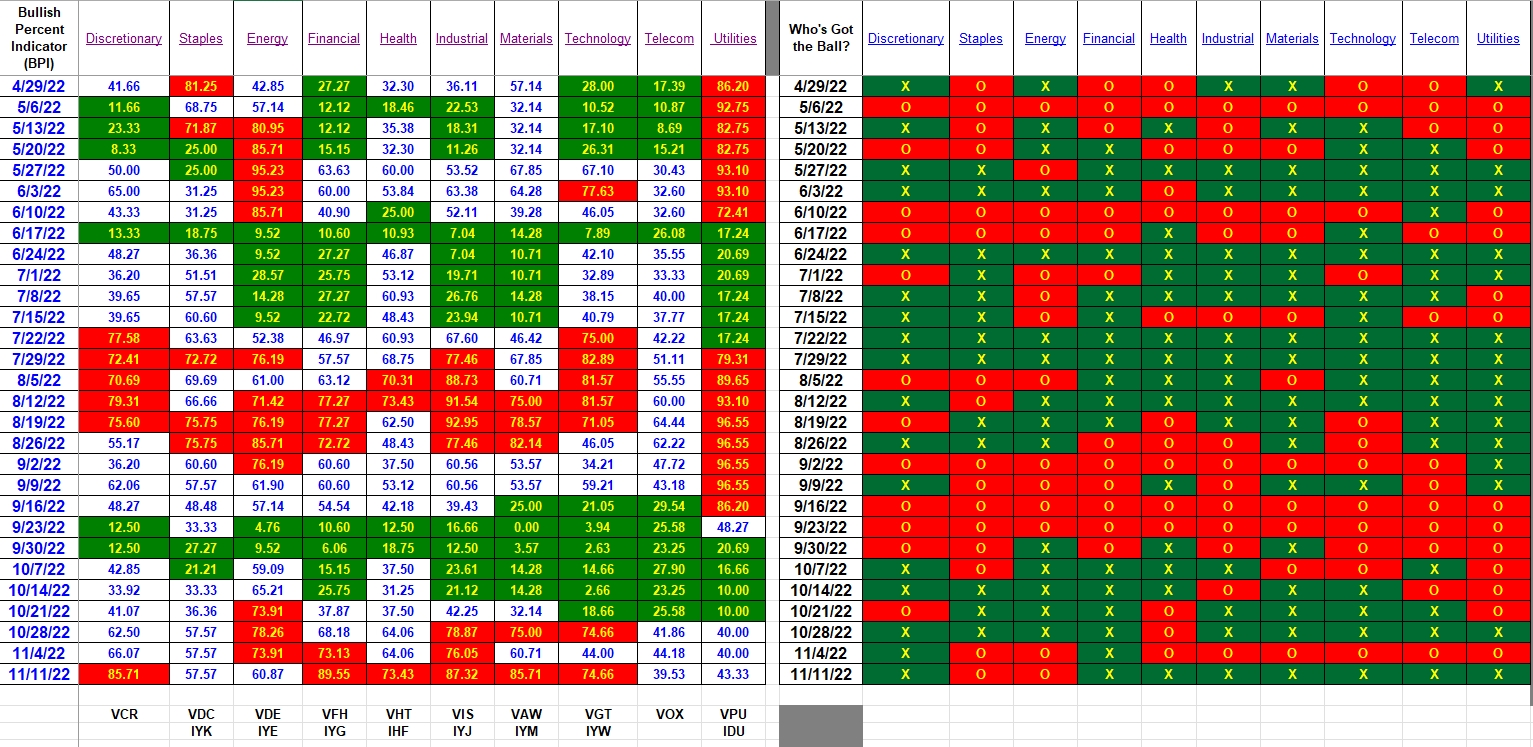 The ITA blog is now free to all who register as a Guest.  Pass this information on to friends and family.
We are coming up on 15 years of writing this blog and I see where we passed the million hit mark some months ago.  Thanks to all the readers for their support over this period of market action.
New Carson Launched: 4 November 2022
ITA Portfolios: Summarizing Investing Approaches
(Visited 67 times, 1 visits today)