Friday's sell-off did not impact the Bullish Percent Indicators as expected.  As ITA readers will see in a moment, many of the index and market sectors held up better than I expected.  It takes more than one disappointing day to move broad sections of U.S. Equities into the over-sold zone where over-sold is defined when the number of bullish stocks within an index or sector drop to 30% or lower.  Nothing of that sort happened this week.
Index BPI
Of the broad indexes tracked here at ITA, the two Dow indexes are still in the over-bought zone.  The two primary indexes, NYSE and NASDAQ, are hovering around the 50% area or what one might consider fairly valued.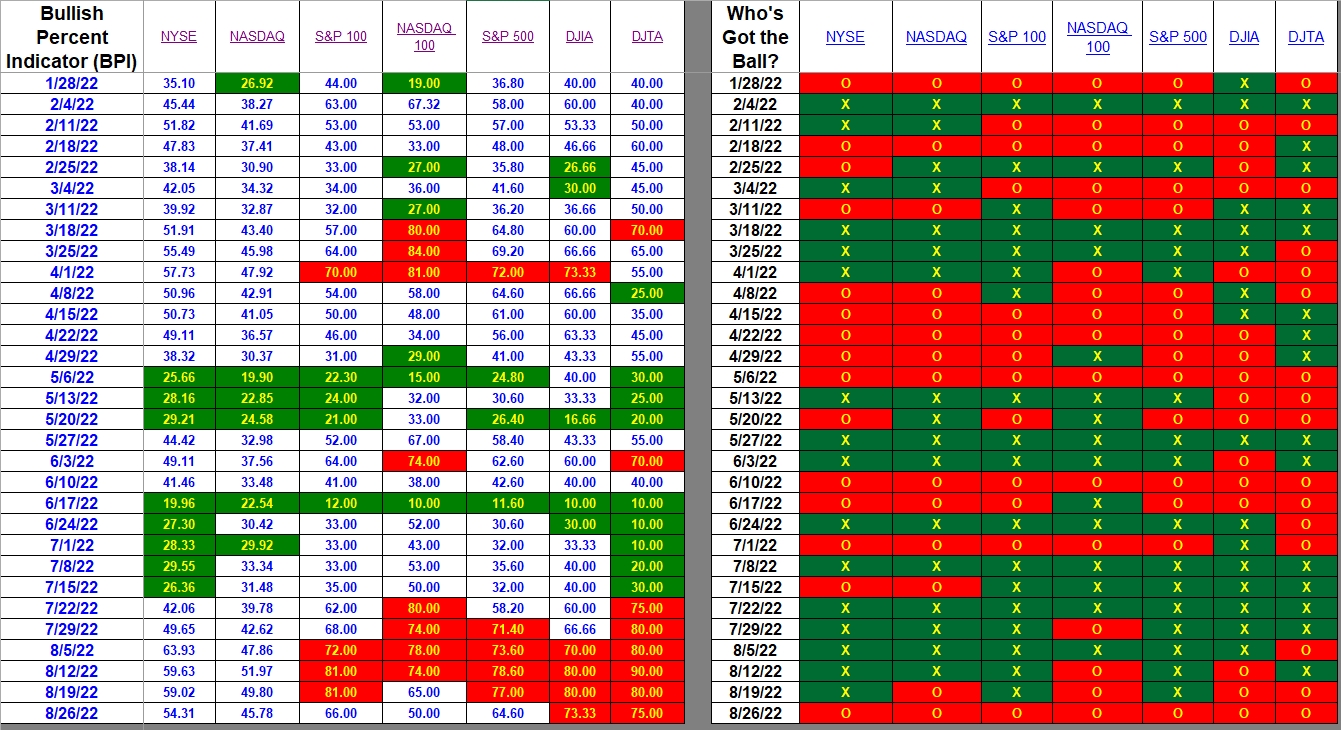 Sector BPI
With VTI (broad U.S. Equities) dropping 3.3% yesterday I figured we might see a sector or two move into the over-sold zone.  Not so as only Health and Technology dropped below the 50% level.  With interest rates on the rise inflation will eventually come under control as it did in the early 1980s when Paul Volcker slammed on the brakes of runaway inflation by increasing interest rates.
Should the equities market continue to decline, I'll check on sector BPI data mid-week and let readers know if any of the following sectors trigger a Buy signal.  For new subscribers, what we did in June was to purchase shares of those sectors that moved into the over-sold zone and held those shares until the sector moved into the over-bought zone (70% or higher) at which time we placed 3% TSLOs under the ETFs in order to lock in profits.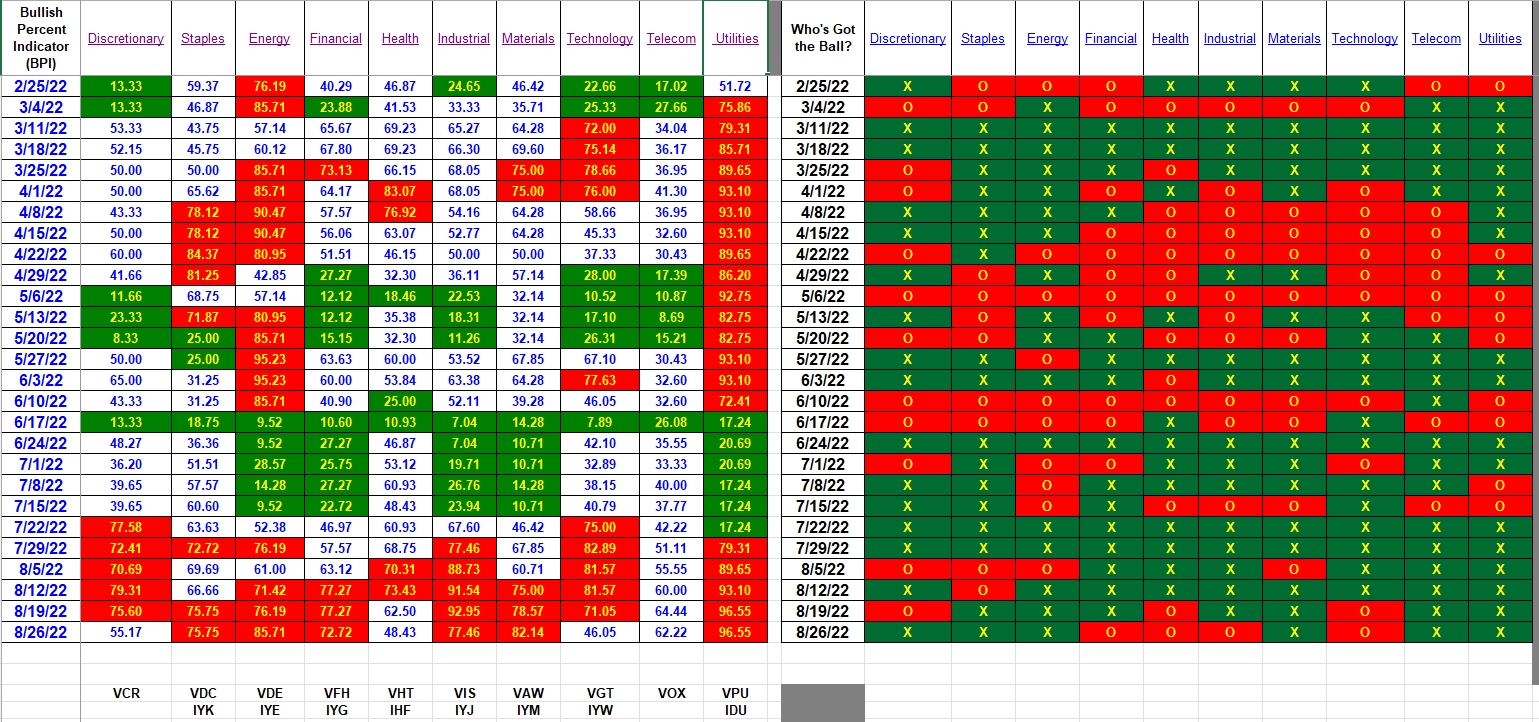 This coming week the portfolios up for review are:  Huygens, Carson Trio, and Galileo.  Readers will have the opportunity to follow the analysis of completely different investing models.
(Visited 56 times, 1 visits today)