There are few surprises this week due to the strong day on Friday to end the week.  Buying opportunities vanished as you might imagine.  There is one anomaly (Health) so pay more attention to the percentage changes rather than the X's and O's on the right side of the tables.
Index BPI
All major markets moved up significantly this week with the Dow Jones Transportation Average slipping into the over-bought zone with a 70% bullish percentage.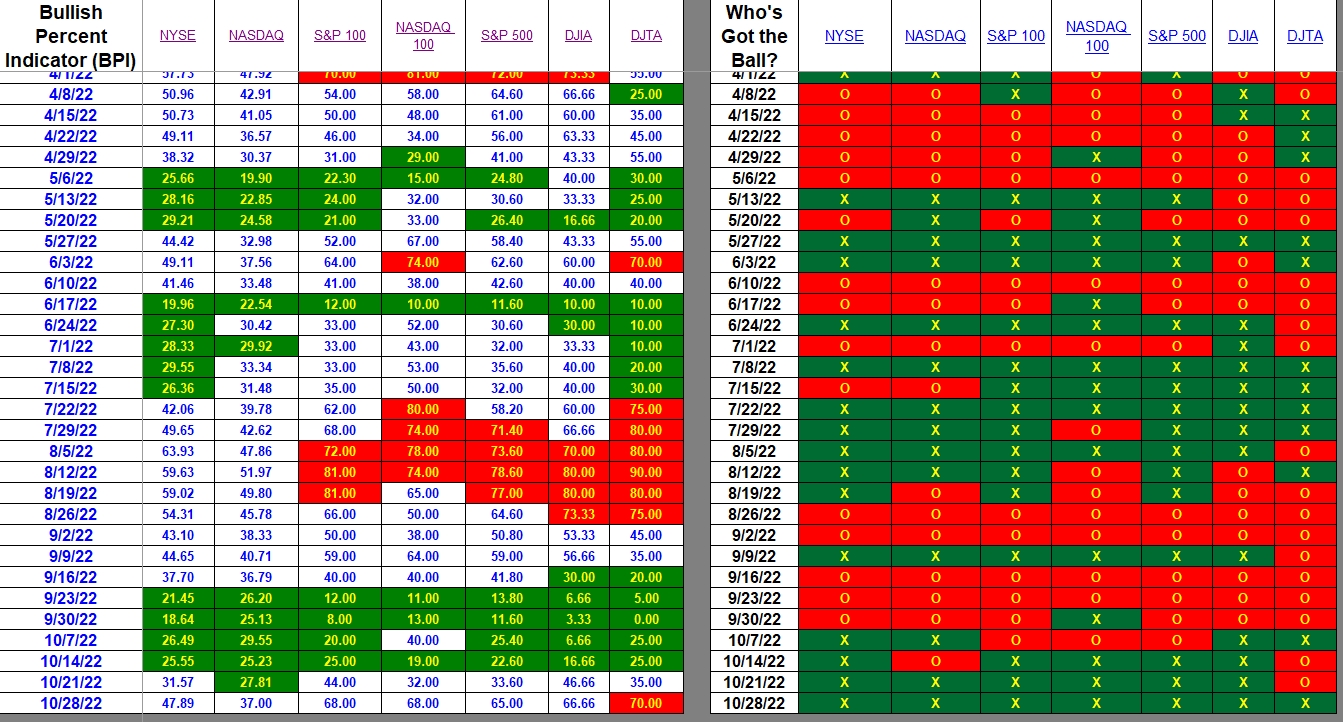 Sector BPI
If you purchased several sector ETFs back in mid-September now is the time to set 3% TSLOs on Health, Industrials, Materials, and Technology so as to protect profits.  If these higher percentages hold through November, there is a high probability we may have seen the bottom of the 2022 bear market.  Only time will tell the story.  Friday's U.S. Equities market ended a very strong week.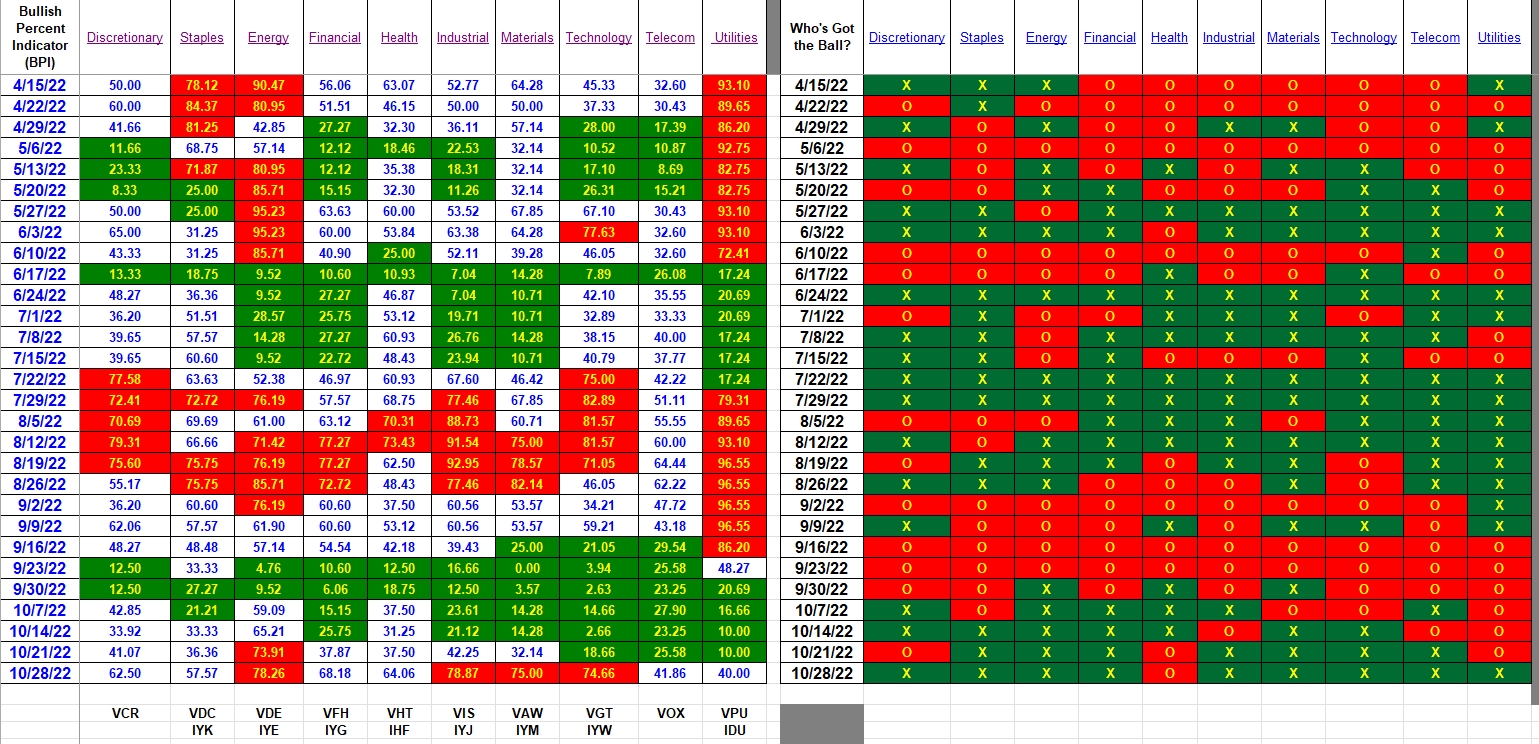 (Visited 85 times, 1 visits today)