Unfortunately we lost the series of posts recording the progress of the GLD Option positions used as a possible inflation hedge when we "cleaned up" the site a few weeks ago.  This position was opened about a year ago, when GLD was trading at ~$153: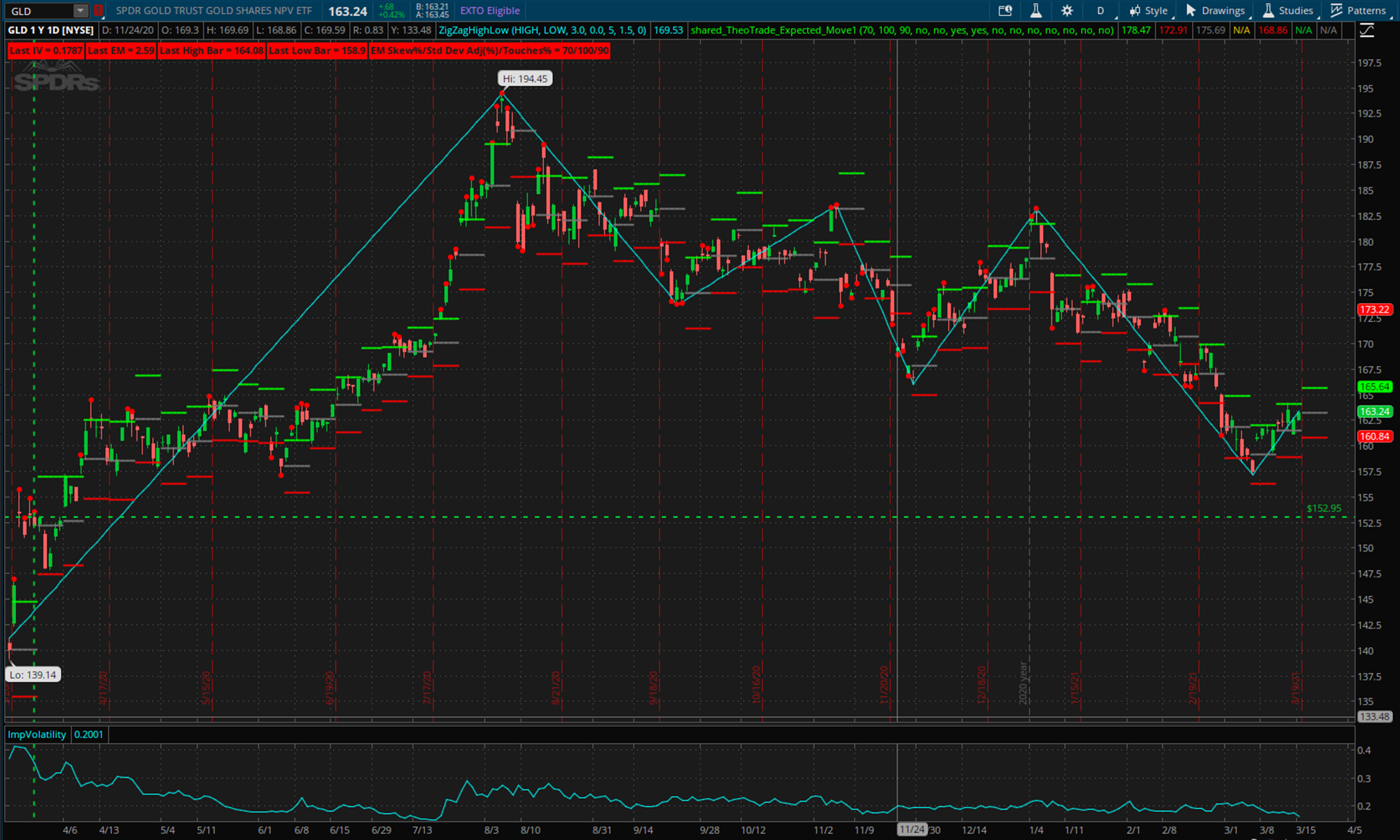 Since then GLD moved up to a high of ~$194 (+ ~27%) on 6 June before retreating  to close yesterday at ~$163 .  Had I purchased 20 shares ($3,060 investment/risk) my present position would be worth ~$200 more for a reward/risk of 6.5%.
Rather than do this I chose to use Options and to maintain a maximum risk of ~$3,000.  I chose to buy long term Options and to sell short term Options against them to benefit from excess premium decay.
My initial positions were established using long term Call Options expiring approximately 12 months later on 19 March 2021 (yesterday). Although we've lost all the intermediate posts this is how these positions closed out: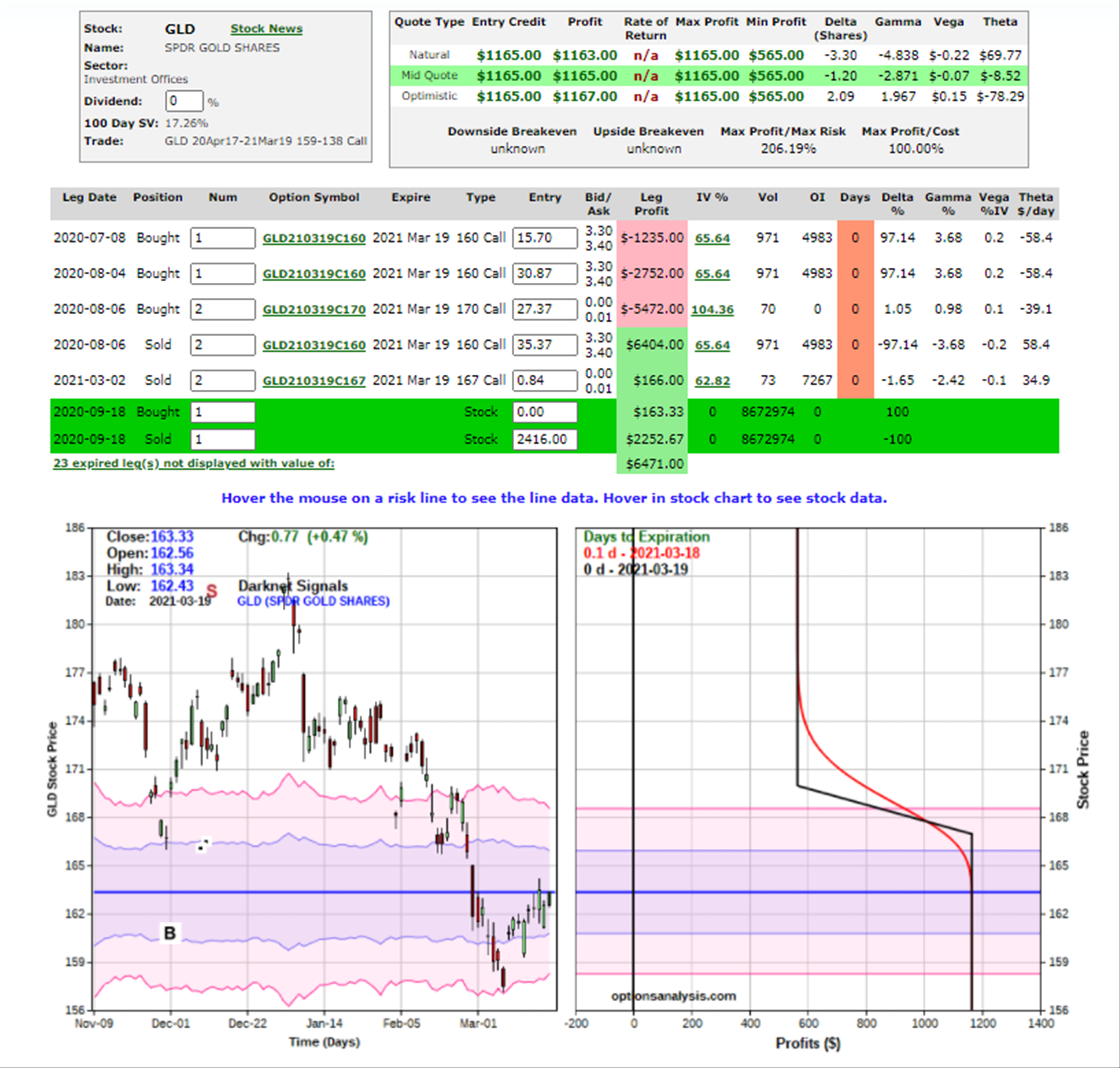 The positions closed with a profit of $1,165 – or a return/risk of ~39%.
That's the good news – but, unfortunately, with significant (unrealized) profits and little risk I chose to add positions with prices close to the highs in early June and using long Options expiring 3 months later in June 2021.  Maximum losses were still maintained at less than $3,000.
This is how those long term June Option positions were looking yesterday: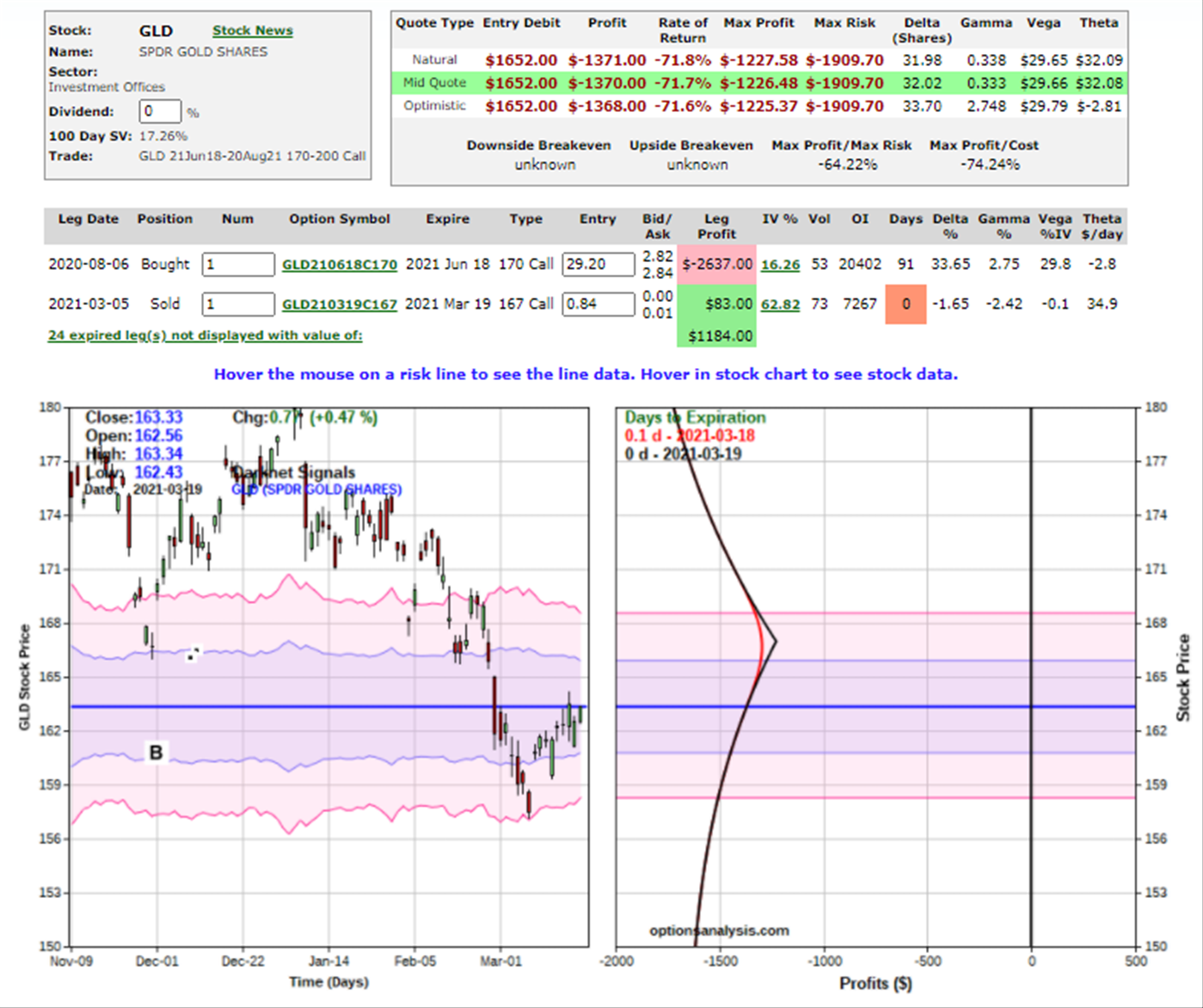 i.e. with an unrealized loss of $1,370 and maximum loss/risk of $1,652.
The long Call Option expiring in 3 months could be sold at ~2.82 ($282) to close the position with the $1,370 loss.  However, although Implied Volatility has dropped significantly, short term (weekly) Options are available with a premium of ~0.37 ($37) – so, if I can sell these Options each week for the next 3 months I can generate ~ $450 in premium – plenty to cover the $282 premium in the long Options – thus reducing risk – and retaining an opportunity to benefit from any further continuation of the current upward trend (see zig-zag plot in top figure).
On Friday, I therefore sold the $166 strike Call Option expiring next week leaving me with the following position: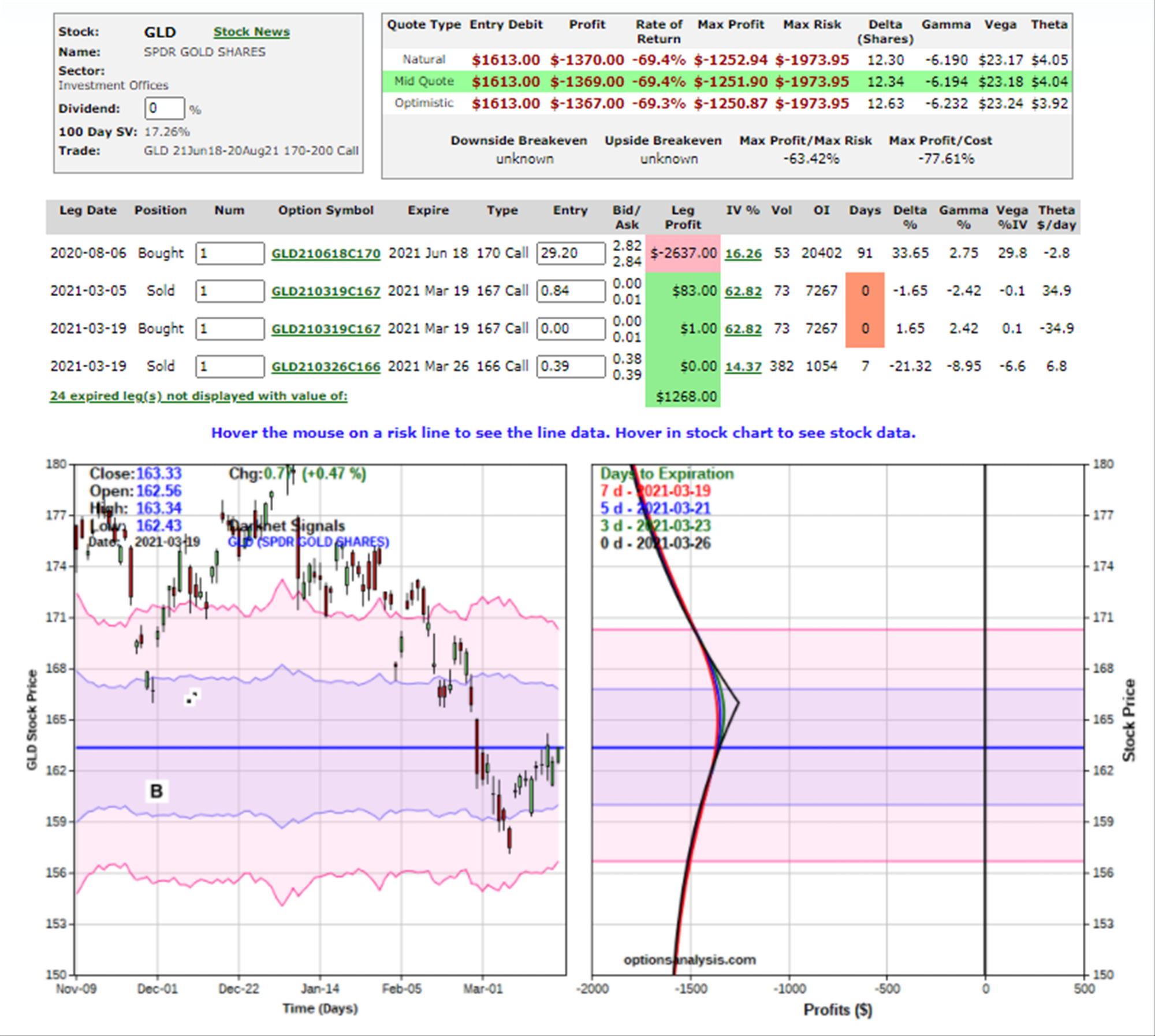 Maximum risk is reduced to $1613 and we'll see where prices go over the next week.
Had I not been prepared to increase the frequency of adjusting this position I would probably just close the position.  The premium in monthly Options is only around $60-$80 (for reasonable strikes) so not quite enough to cover the premium in the long Option.
David
(Visited 21 times, 1 visits today)