The Hawking Portfolio is a "Buy-And-Hold" Income portfolio of high yielding assets – primarily Closed-End-Funds (CEFs). Performance over the past 18 months looks like this: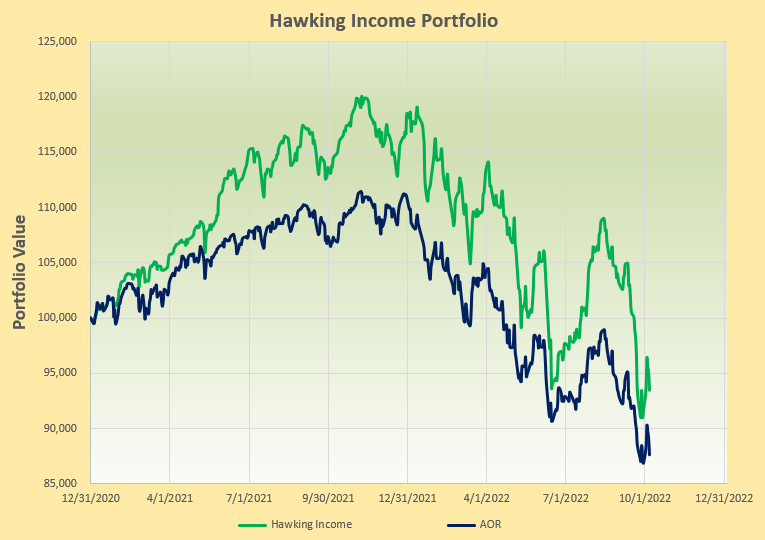 with returns ~6% higher than the benchmark AOR Fund despite some recent hits as investors ran for the exits.
Although this is essentially a "Buy-And-Hold" portfolio I do make occasional adjustments and one of them came in the past week when I sold my holdings in the Blackrock High Yield Fund (HYT). Blackrock has issued a rights offering to existing shareholders allowing them to acquire one new share for every 5 shares held at a discount to NAV. I received this offer but, when I tried to exercise the rights I was informed that this offer is only open to residents of USA and, since I am a Canadian resident, I am not eligible to exercise the rights. Seems a little strange to me since I can buy shares with no problem – but it did result in me selling my existing holdings since the dilution will likely reduce the value of the shares – at least initially. I used the proceeds to buy shares in the Clough Global Equity Fund (CLQ) – a fund that I have held in the past and that is presently paying a dividend of close to 20% and is trading at an 11% discount to NAV.
My only other actions were to re-invest dividend income into more shares of AVK, OXLC and IGR. This brings my projected income yield up to ~12%. The only real worry at this point is whether these funds will be able to maintain their current payout yields – if not there will likely be a sell-off – but this may offer even deeper discounts and buying opportunities.
Current holdings in the portfolio look like this: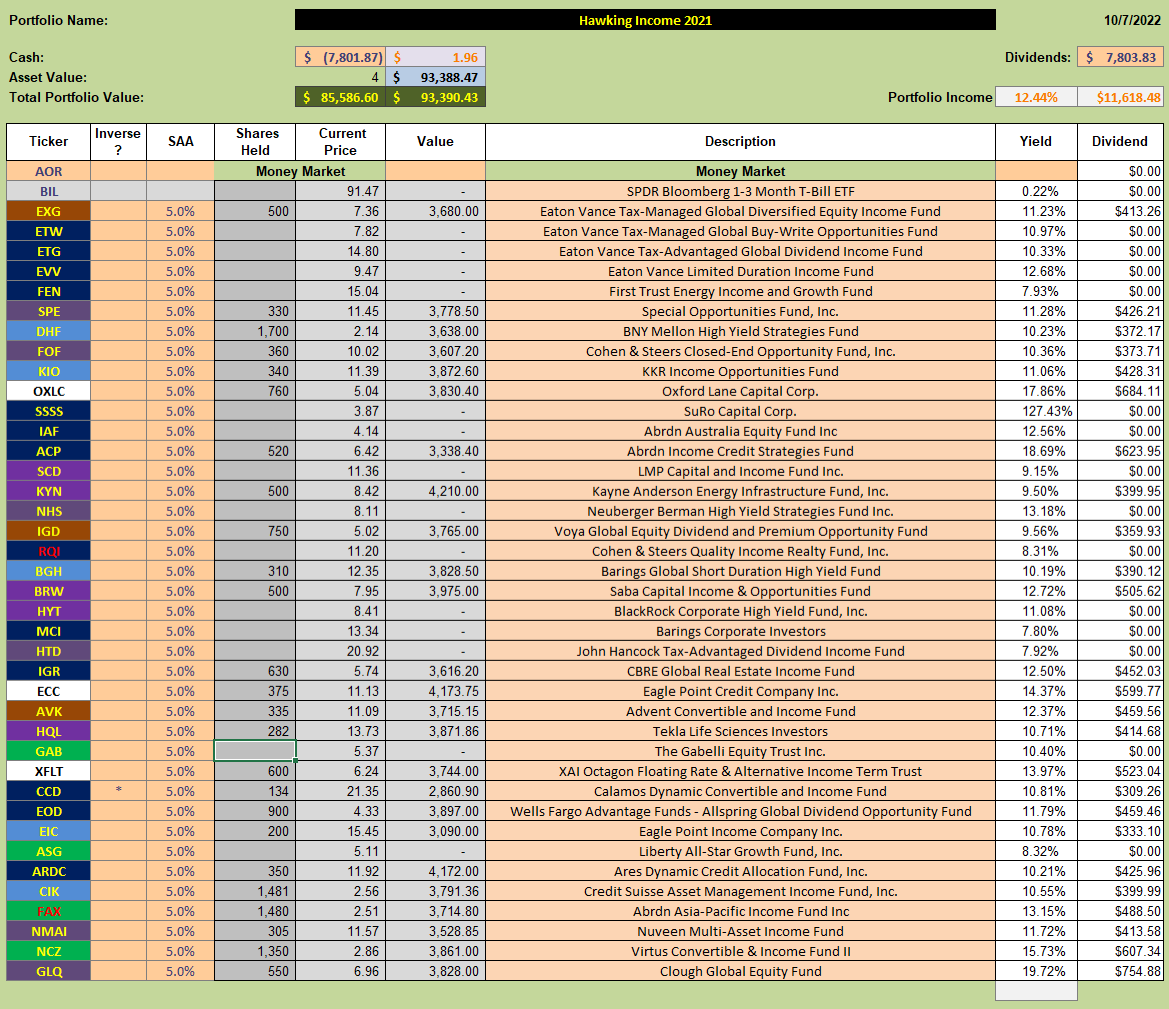 and that's it for another month.
David
(Visited 124 times, 1 visits today)