It was a bullish week in US equity markets with prices up over 6% week-over-week and 3% on Friday alone:
This took price outside of the weekly Expected Move (as determined from the Implied Volatility of Option prices) and approaching the top of the current bear channel.
While the move in US equities was impressive, it only came in second place when viewed in comparison with other asset classes – with US Real Estate heading the list: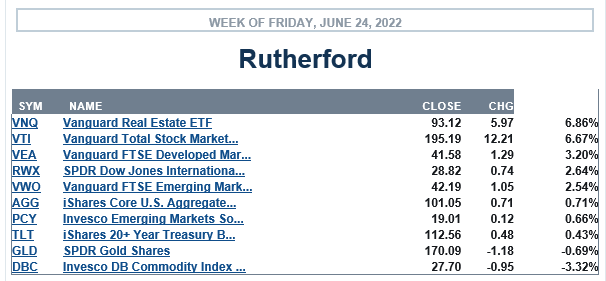 Only the defensive asset classes Gold (GLD) and Commodities (DBC) showed negative returns on the week.
Since the Rutherford Portfolio has been heavily invested in GLD and DBC for the past ~6 months:

it is not surprising that the portfolio lost a little ground this week: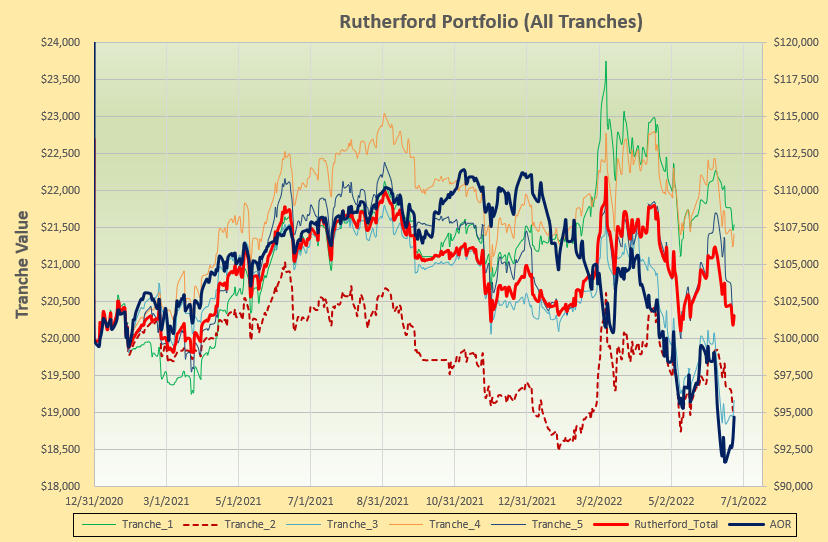 so let's take a look at rankings and recommendations from the BHS model for possible adjustments in Tranche 2 (the focus of this week's review):

Although we see a few green cells in the short-term HA signals and price relative to the short-term (13-day) EMA – as a result of last week's strong performance – it remains to be seen whether we will see a follow-through. Meanwhile we still see Sell recommendations for all asset classes other than DBC that is a Hold.
If we take a look at the rotation graphs: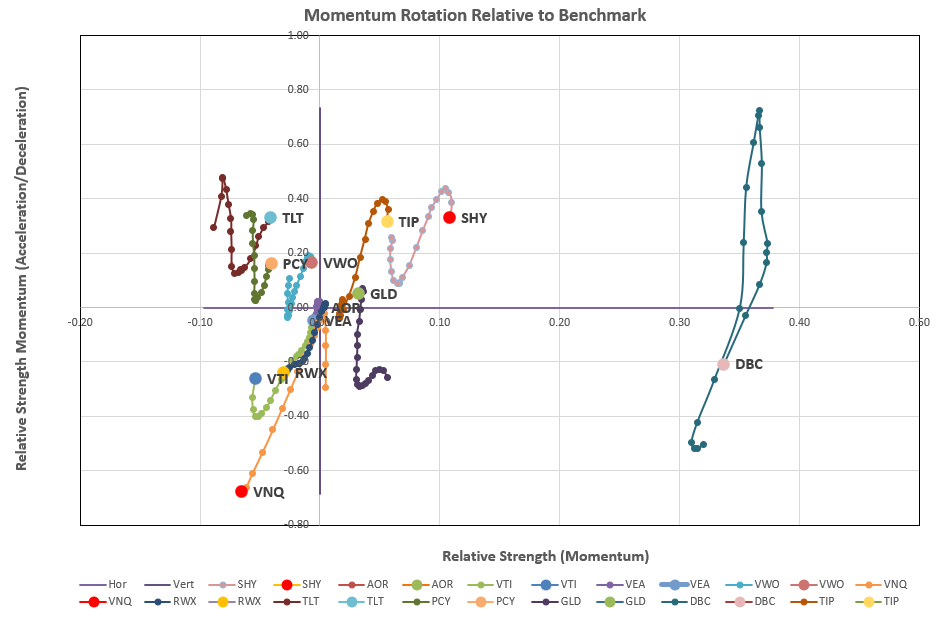 the only real signs of positive momentum are in the short term performance of bonds (and maybe Emerging Market equities). At his point I think I want to wait and watch for some signs of follow-through to longer term bullishness.
The rotation model is not showing any Buy recommendations: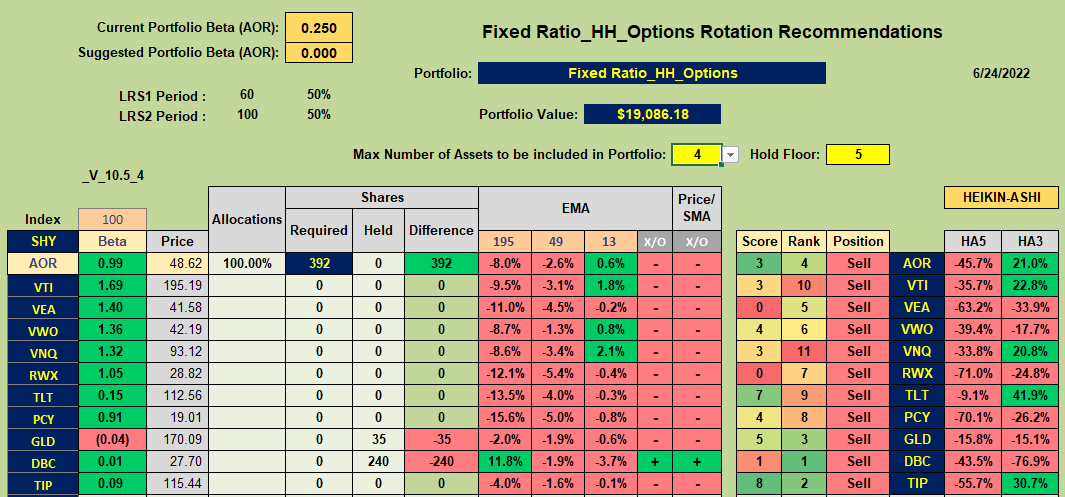 so I am going to sell current holdings in GLD and move a little money to cash in readiness for a possible re-entry into equities should these move back into an uptrend. I shall be looking for a breakout above the 395 (SPY) level.

David
(Visited 52 times, 1 visits today)