US Equities closed down ~1.5% on the week with a couple of very volatile days – Thursday's range was ~200 points in the SPX (S&P 500 Index):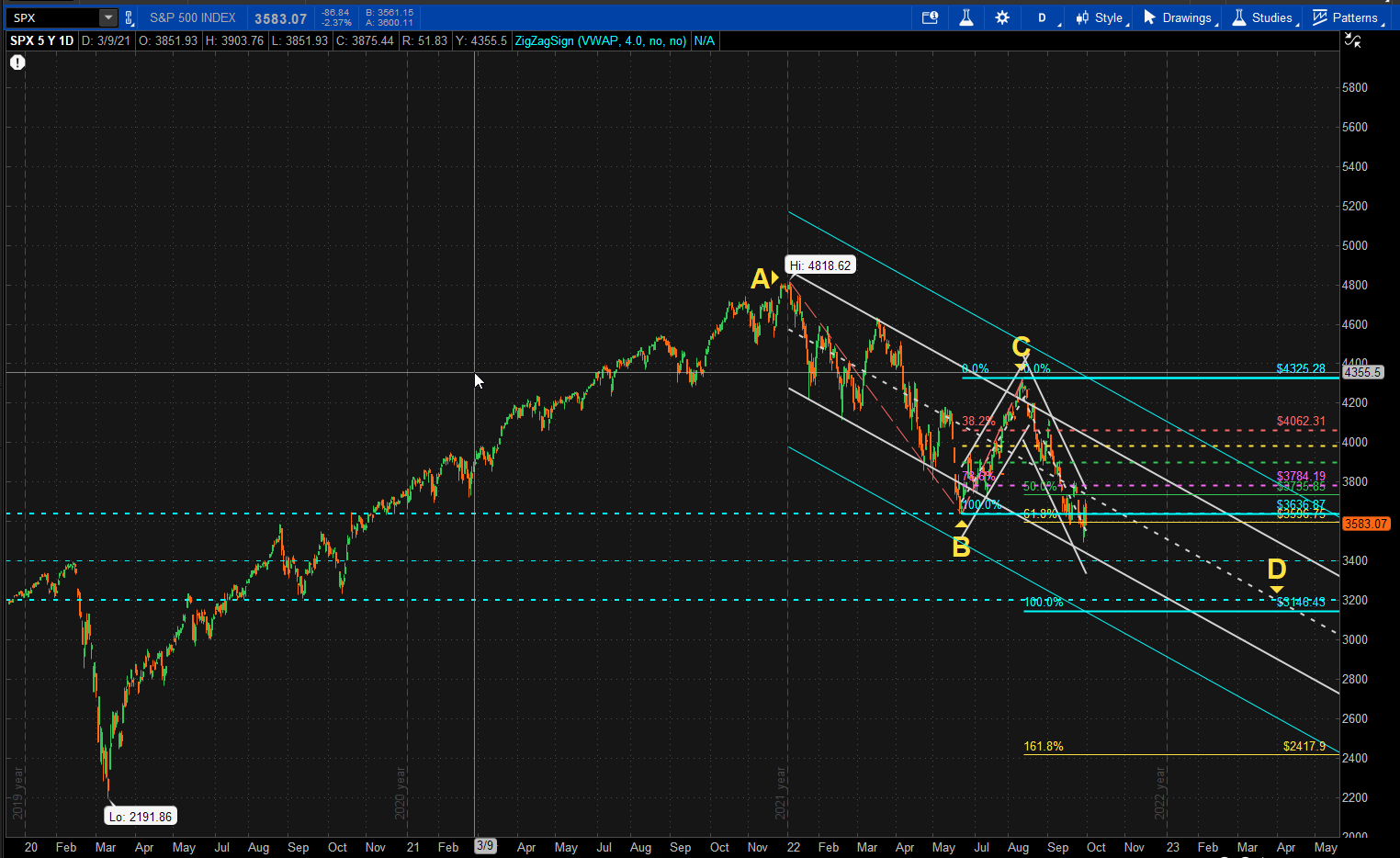 However, despite this volatility we are still sitting on support at the previous pivot low at ~3600. Again, we will have wait to see whether this support holds and we see a rally into the end of the year, or whether the downtrend continues and we test lower potential support levels at 3400 or 3200.
In terms of relative performance: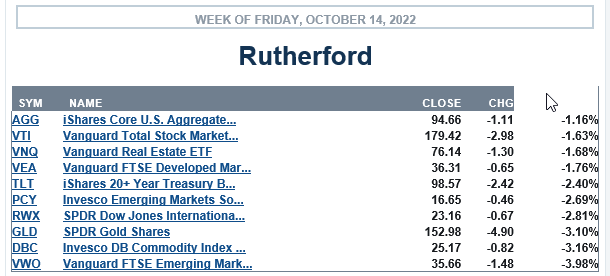 US equities performed well – since none of the major asset classes showed positive returns on the week.
This means that, since the Rutherford portfolio is presently 100% in Cash:

we stayed ahead of the benchmark AOR Fund once again: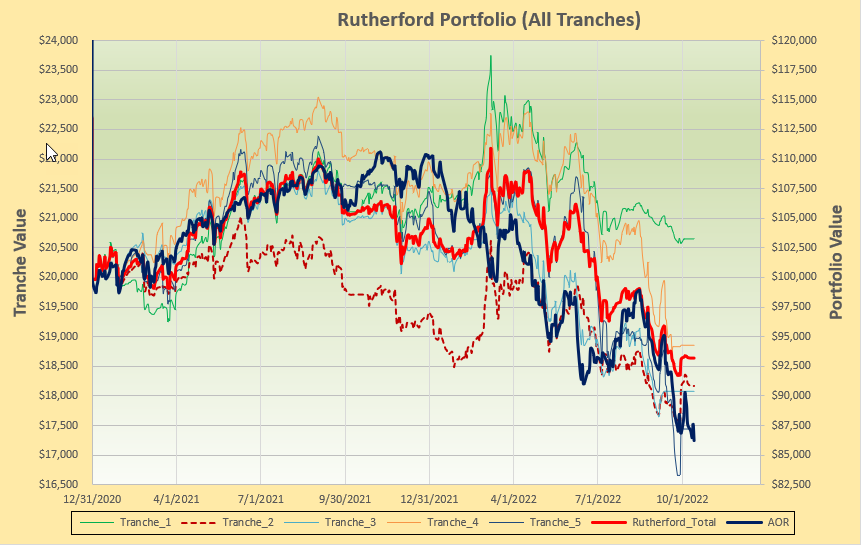 As we might expect there are no Buy recommendations from the BHS model and the rotation graphs are not encouraging: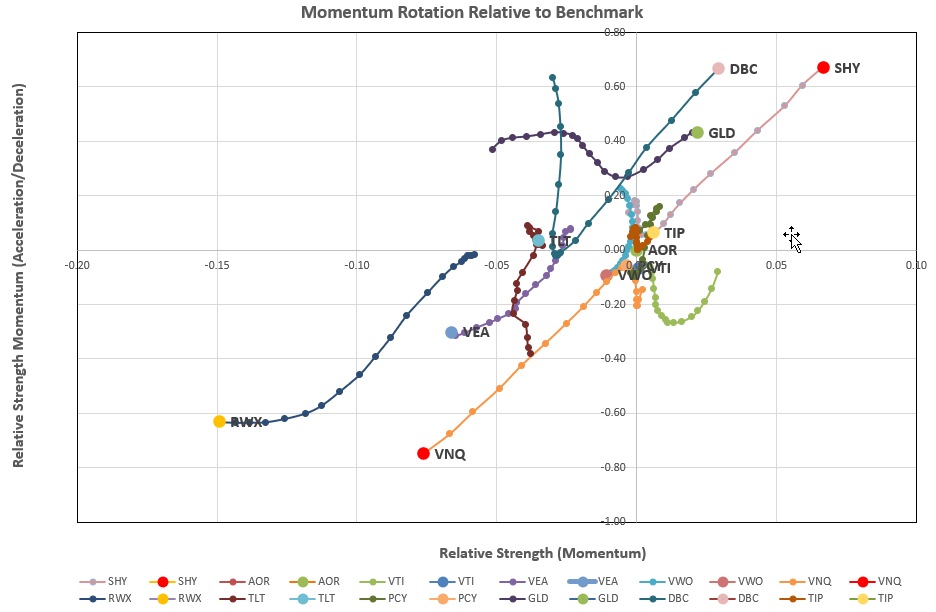 with SHY (short-term treasuries) showing the strongest (relative) momentum/strength.
Looking at rankings and recommendations from the rotation model sheet: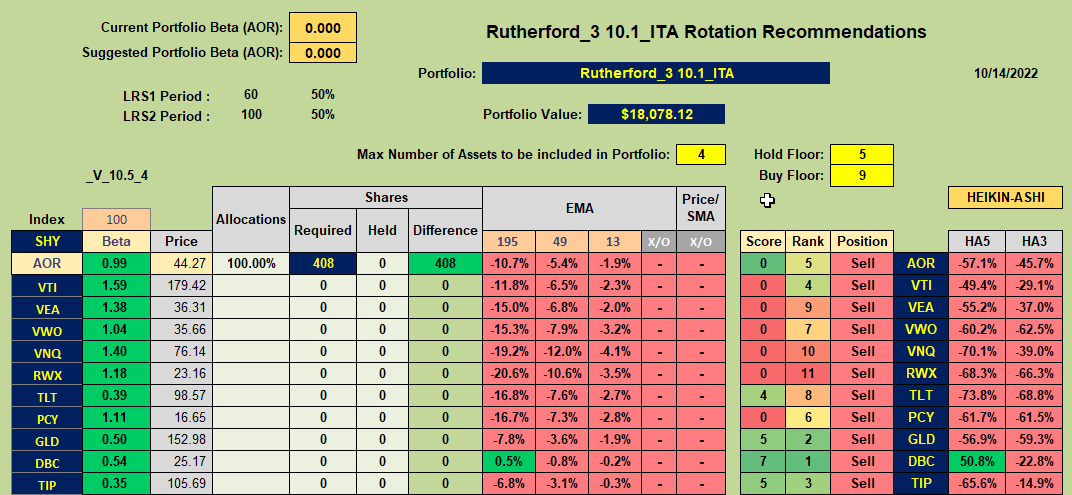 we see a lot of red cells and even the top ranked assets, DBC and GLD (Commodities and Gold), although in the top right quadrant of the rotation graphs, are showing weakness in the short-term HA signals.
As a result, I will not be adding any holdings to the portfolio again this week and will stay in Cash until I see a little more encouragement.
David
(Visited 137 times, 1 visits today)