Based on Bullish Percent Indicator (BPI) data we still seem mired in the "Dog Days of Summer."  The BPI graphs would look even worse if it were not for the strong day on Friday.  As readers will see in a moment, the Friday rebound was confined primarily to large-cap stocks and we need to see strength in mid- and small-cap companies before the broad U.S. Equities market pulls out of the current bearish trend.
Index BPI
The two broad equities markets (NYSE and NASDAQ) are nearly oversold.  Checking the bottom row of the percentages we see the stock market in the U.S. is definitely bearish.  Friday brought a little life to the Dow stocks.
Take special note that the S&P 500 is oversold.  This is a good time to invest in SPY or VOO if you have not already done so.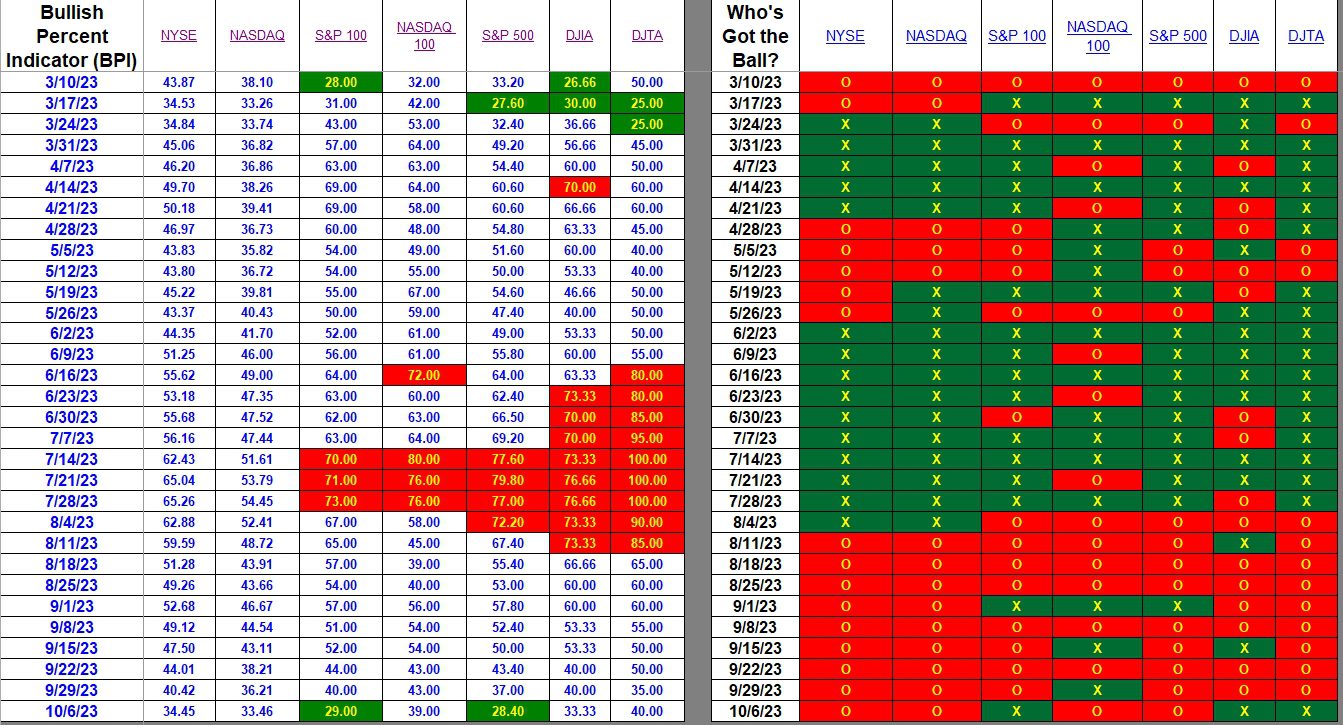 Sector BPI
Six of the eleven sectors are currently oversold.  Materials joined Discretionary, Staples, Health, Utilities, and Real Estate as oversold.
As Sector BPI Plus portfolios come up for review I will check the BPI data to see if there are any changes.  Monday is a holiday so I don't plan to post any new reviews.  Gauss is scheduled for an update on Tuesday.  If there is no cash available to purchase shares of VAW I at least want to have all available cash invested in either SPY or VOO.  Take advantage of these oversold positions.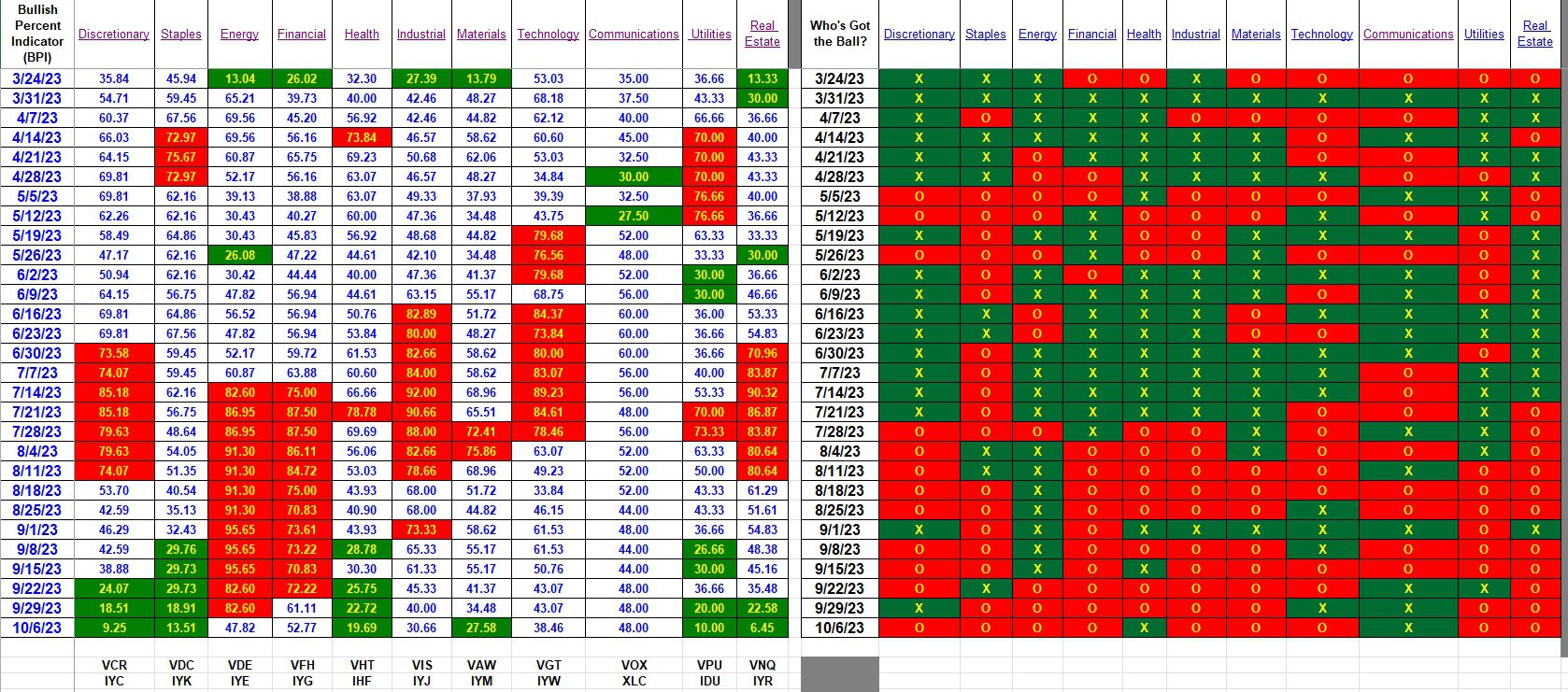 Explaining the Hypothesis of the Sector BPI Model
Carson Portfolio Update: 18 November 2022
(Visited 44 times, 1 visits today)