The Hawking Portfolio is a Buy-and-Hold "Income" Portfolio built from Closed-End-Funds (CEFs) paying high yields (>8%) and, generally, selling at a discount (at least at the time of purchase). The composition of the current portfolio looks like this: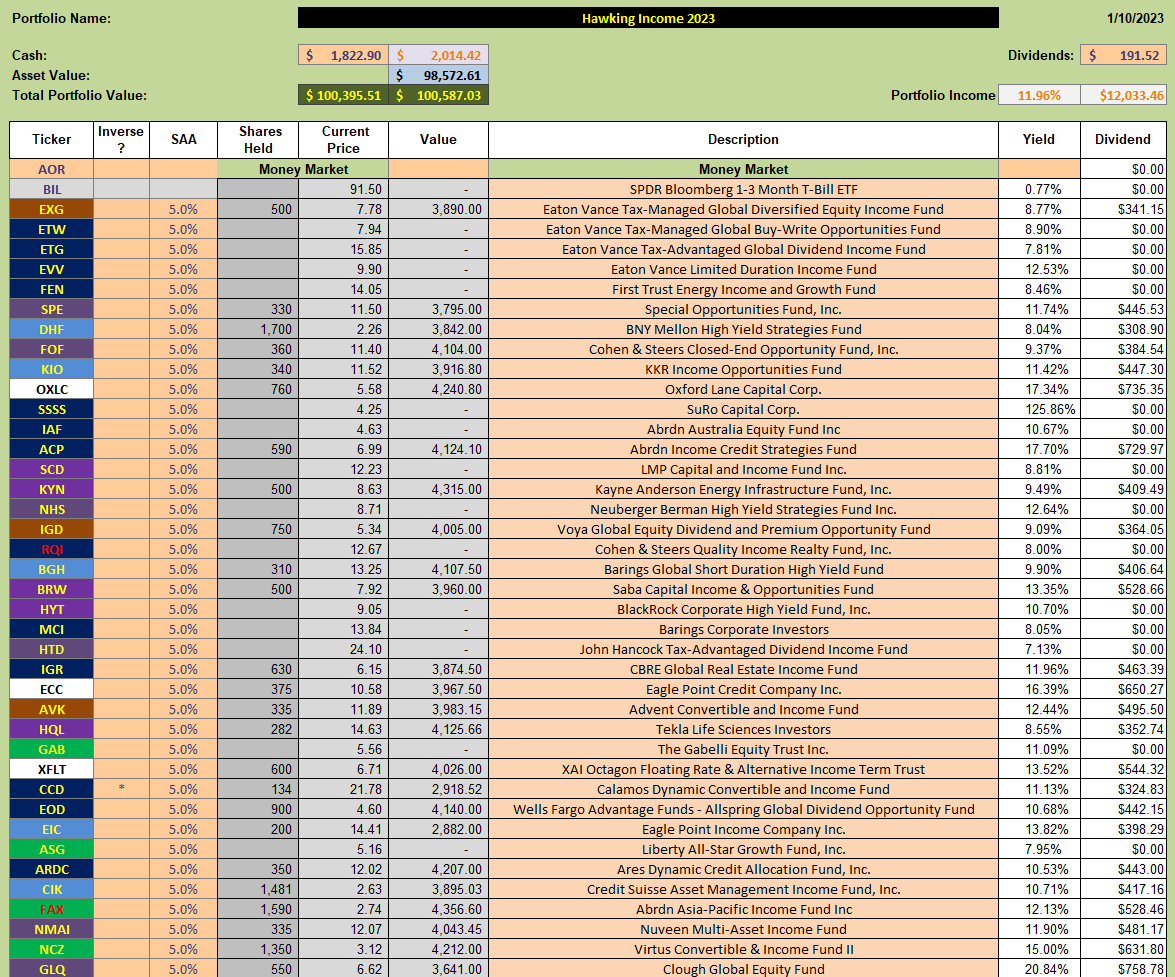 with performance over the past 2 years looking like this: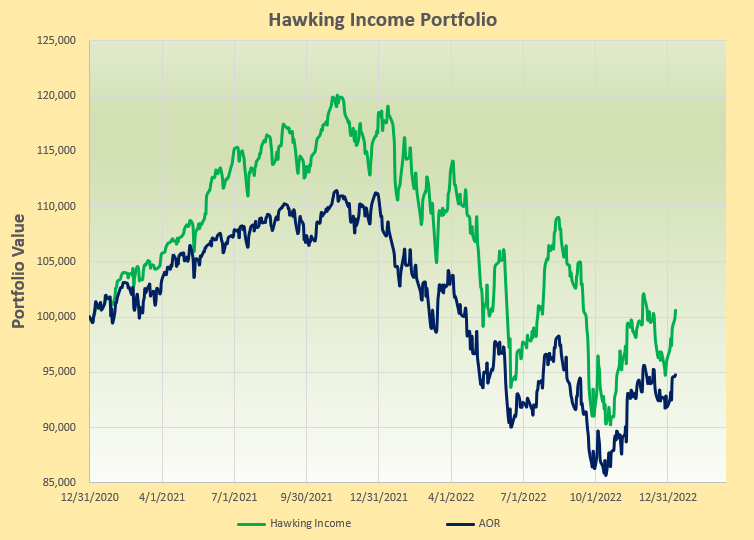 i.e. returns have stayed consistently ahead of the benchmark AOR Fund over all this time period.
The portfolio is rarely adjusted other than to re-invest the dividends generated from the funds.
David
(Visited 72 times, 1 visits today)