US equity markets started the week quietly but showed more volatility towards the end of the week closing up modestly from last week's close: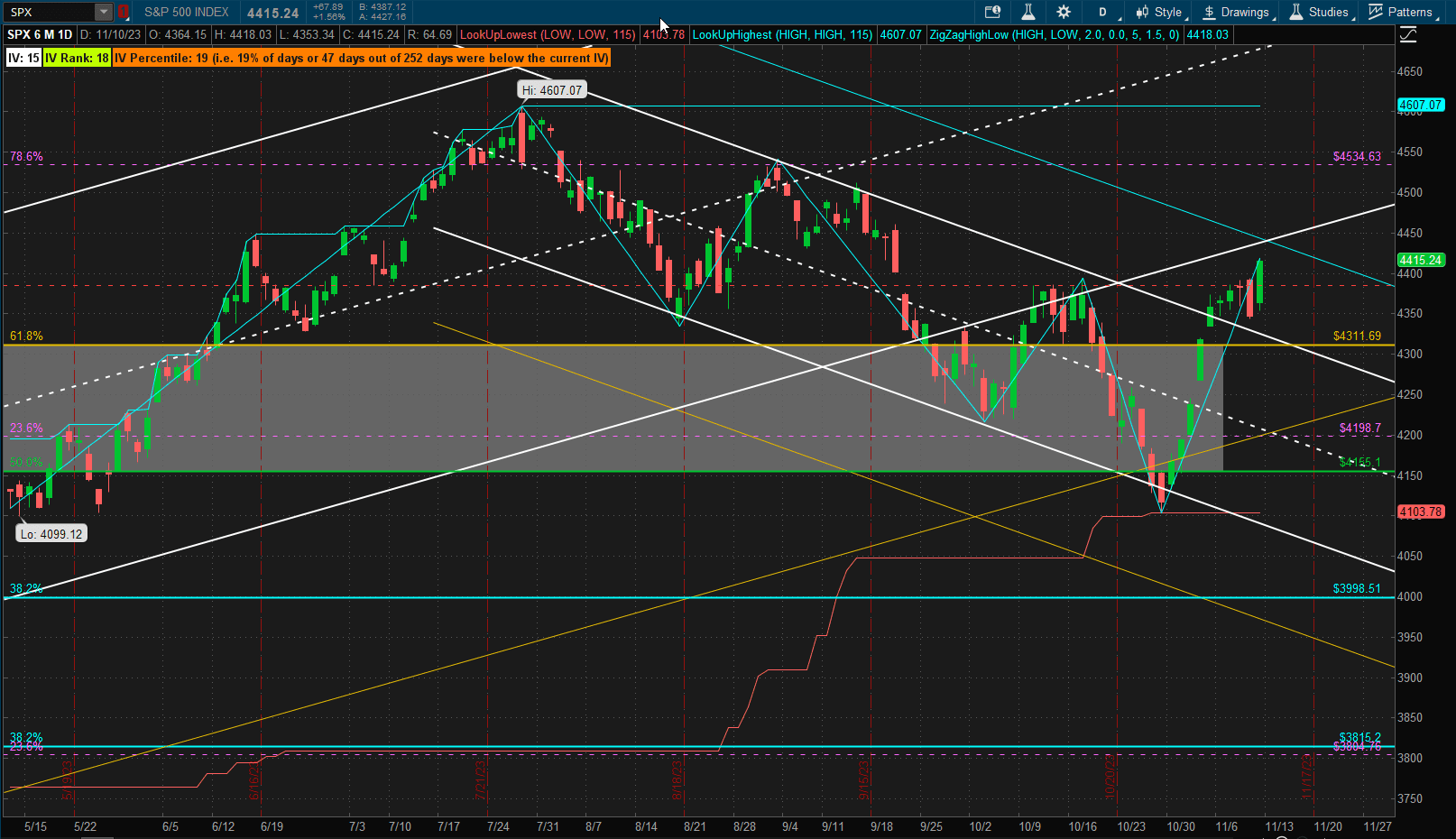 Although we closed slightly above resistance (and the prior high) at ~4400 we are still within the 2SD boundary of the downtrend channel – so I am not ready to call a change in trend just yet – we'll wait and see what next week brings and whether Santa is loading up his sleigh.
US equities were, in fact, the best performing major asset class over the past week: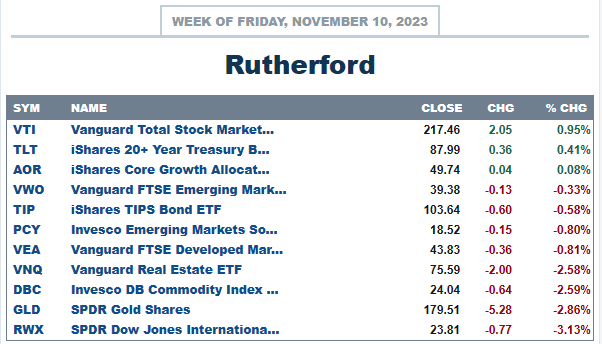 with most other asset classes showing losses.
The impact of this on the Rutherford Portfolio that is not holding equities:

is that we lost a little in relative performance although remain slightly ahead of the benchmark AOR fund: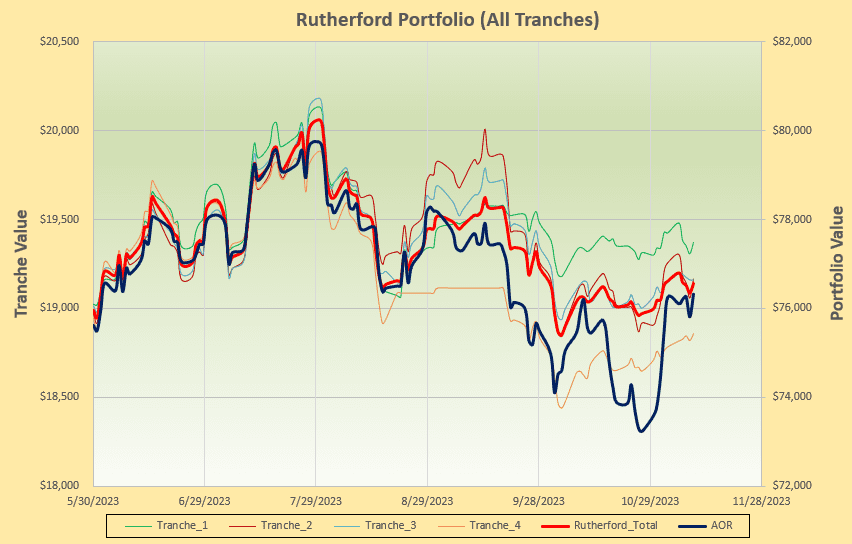 Checking the current rotation graphs: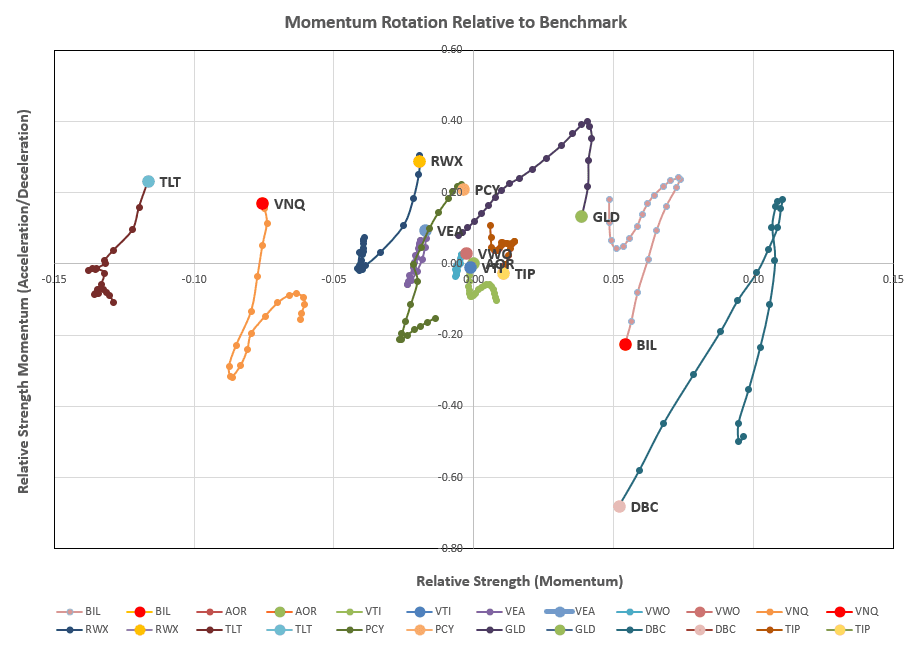 we see the demise of Commodities, Gold and the zero-based short-term treasury note market with little obvious strength anywhere. Moving to the recommendation sheet: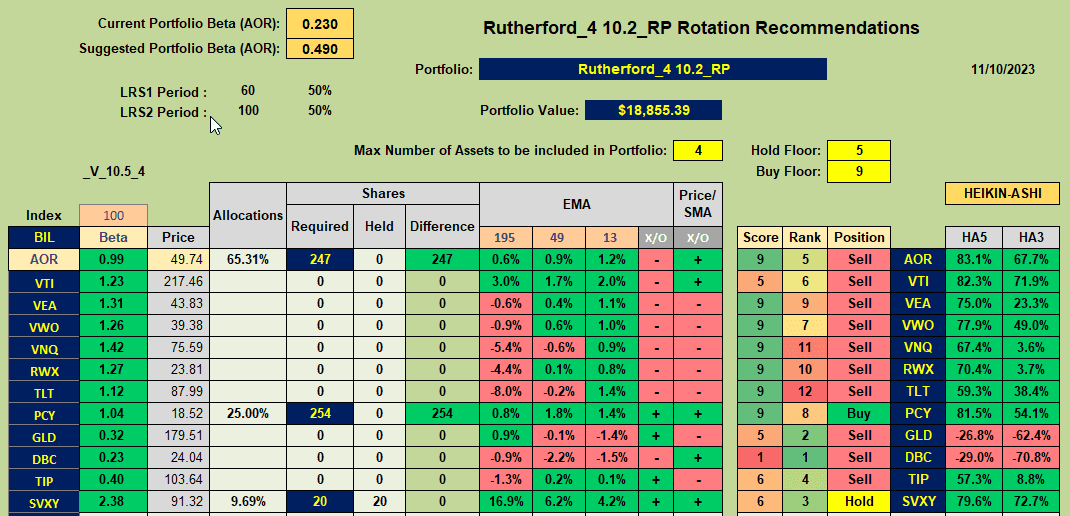 we do see a Buy recommendation for PCY – so I'll cash in a few shares of T-Notes (BIL) and open a small position in P

and that will be it for this week.
(Visited 12 times, 1 visits today)