The Darwin Portfolio is a relatively inert portfolio in that all assets in the portfolio quiver are held continuously (Buy-and-Hold) in allocations designed to keep the risk from each asset at defined levels as calculated from volatility measurements over time. Throughout most of 2022 I had this risk level set to a rather high level of 10% volatility but I changed this at the end of November to reduce allocations to levels based on 3% volatility. With six assets held in the portfolio this might allow up to 18% portfolio volatility but, due to the impact of diversity through correlations this is likely to result in less than ~10% portfolio volatility. Although few adjustments are anticipated, there are times when volatility may throw the risk balance out of the required range and adjustments may be desirable.
At the present time, based on current volatilities, recommended holdings are shown below: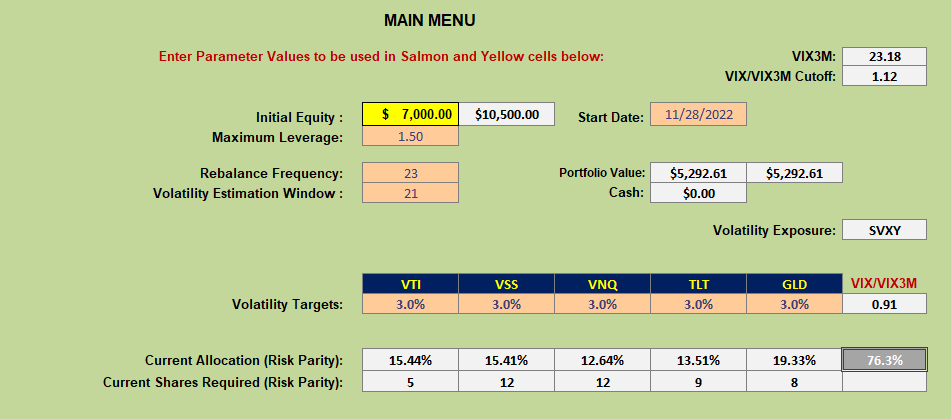 Suggested holdings in VSS (International Equities) and VNQ (US Real Estate) are currently ~50% higher than the number of shares currently held in these asset classes and so I have made appropriate adjustment by adding 4 more shares of each ETF to the shares already held:

The new, lower risk portfolio is off to a good start showing 22.5% Internal Rate of Return (IRR) since the change – but, of course, that's only ~6 weeks and not too likely to be maintained over the longer term.
Performance to date looks like this: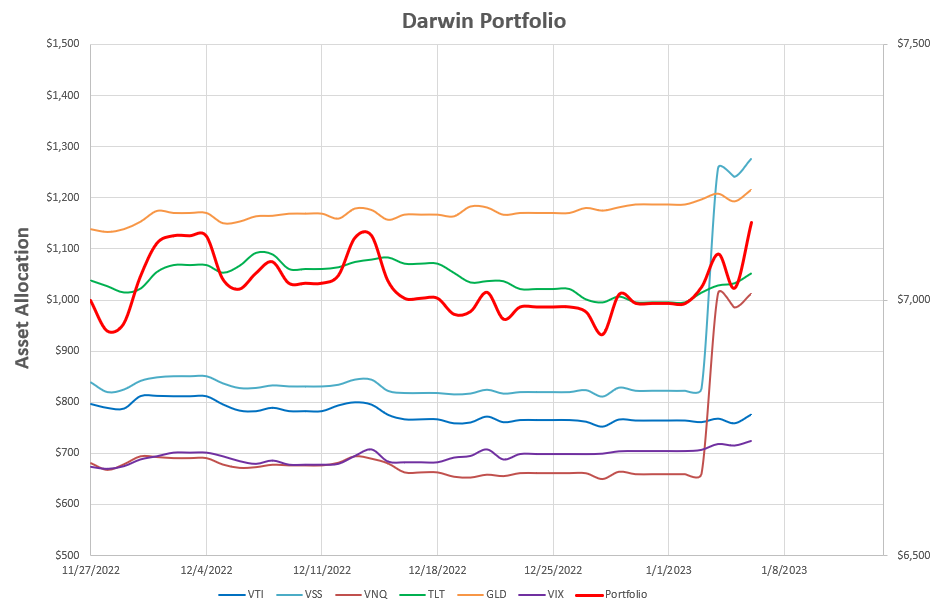 or, in stacked format: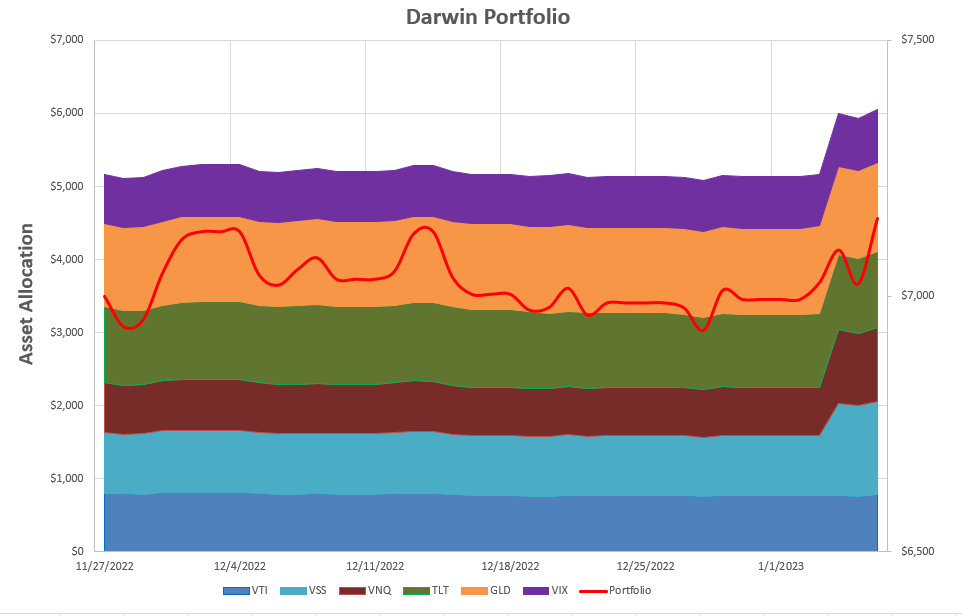 The recent adjustments results in more funds invested – although the portfolio is still holding ~15% Cash.
David
(Visited 52 times, 1 visits today)