Index BPI
All seven indexes are bearish after a weak week for U.S. Equities.  For the first time since last March all indexes are below the 50% bullish line.  The question for investors using the Sector BPI Plus model is – did any new sectors drop into the oversold zone?  The answer is yes.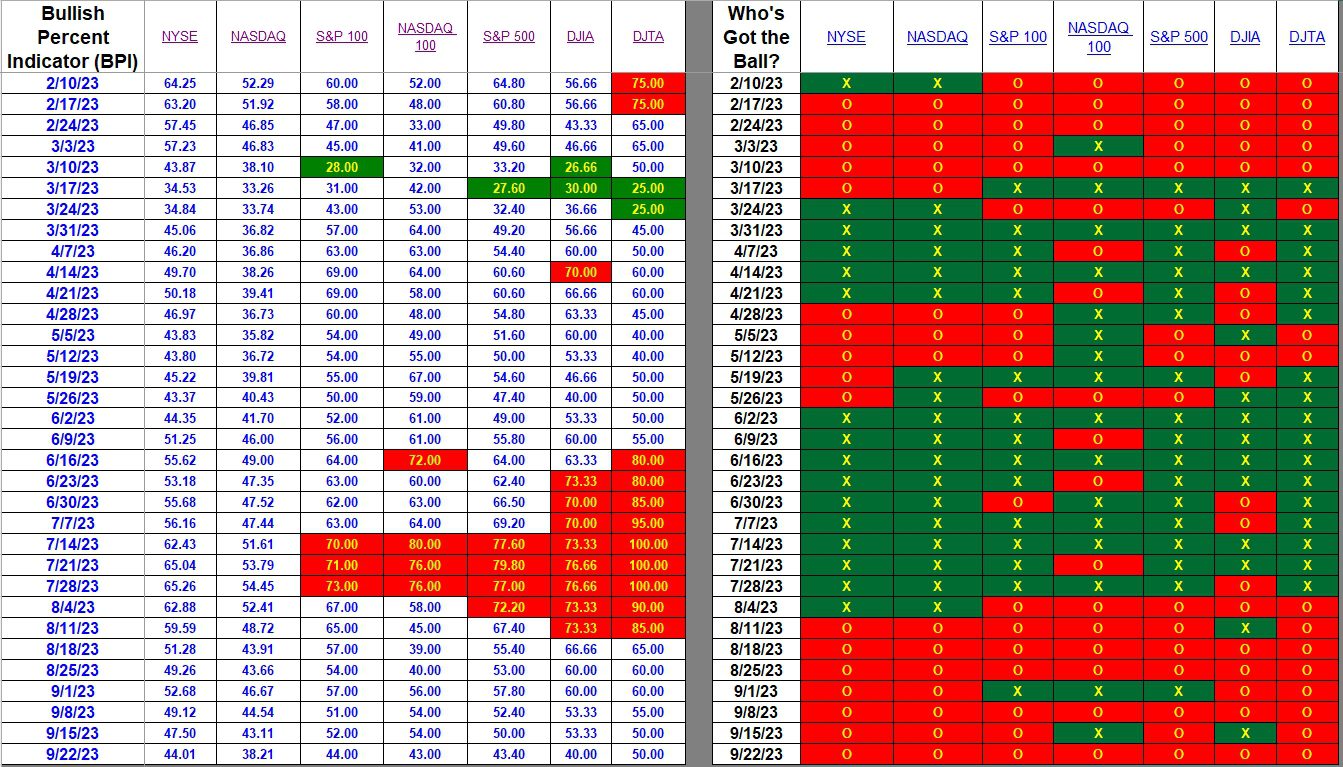 Sector BPI
Discretionary (VCR or IYC) dipped into the oversold zone this week while Utilities moved out of this same zone.  On Monday I'll begin to go through the Sector BPI portfolios and add shares of VCR to each.  If there is insufficient cash to purchase shares of VCR the first ETFs up for sale will be BIL followed by the equities with the lowest rank.  Details will be explained when the different portfolios are reviewed.
The fact that Health dropped back into the oversold zone will not likely impact any of the Sector BPI portfolios as I assume shares of VHT are already invested from the 9/8/2023 signal.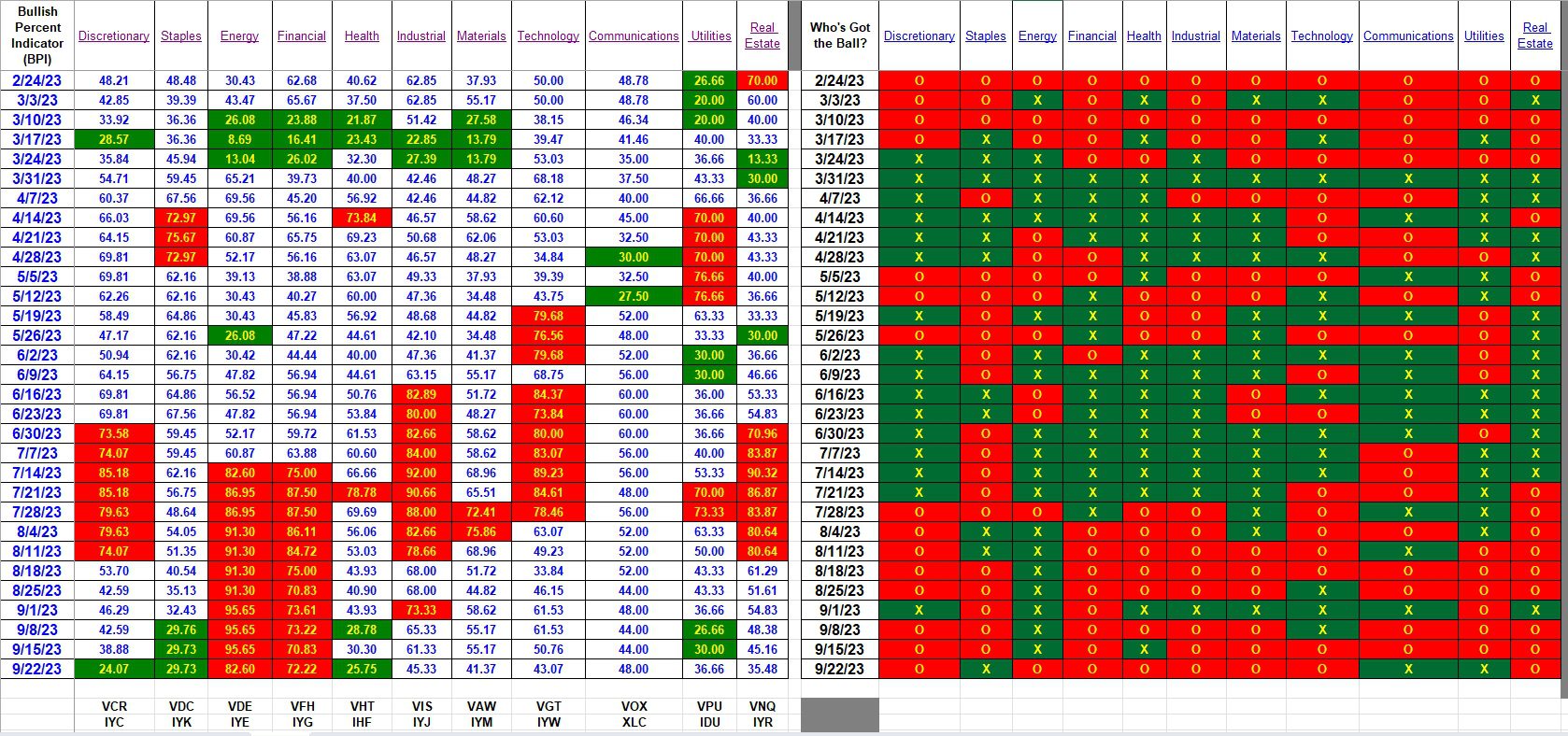 (Visited 45 times, 1 visits today)