Franklin is one of four portfolio currently managed using the Sector BPI Plus model.  Yesterday I updated the Bullish Percent Indicator table (to be published tomorrow) and Telecom (VOX) was a Buy recommendation.  Energy (VDE) is very close to a Buy.  Look for the BPI data tomorrow.
Franklin Investment Quiver and Current Holdings

Below is the expanded Sector BPI portfolio or what I now title the Sector BPI Plus portfolio.  Here is how the purchase recommendations are filled.
Use the BPI data to first fill any sector ETFs.  Currently, Telecom or Communication Services (VOX) is a Buy.  The recommendation is to hold 19.6% of the portfolio in VOX and we are holding 19.0%.  That is close enough for government work.
Next in line to be filled, assuming cash is available, are any Dual Momentum™ recommendations.  Those are ETFs VTI, VEA, VWO, or BND.  In the second screen shot you see VTI and VEA are recommended.  If the Kipling SS were set to recommend only one ETF as is the case when managing a DM portfolio, the recommendation would be VEA as it is currently ranked higher than VTI.  Therefore, VEA is next in line to VOX to be filled.
Last but not least are any or all CEFs.  It is unlikely any cash will be available to pick up more shares of any CEFs.
Franklin Security Recommendations
I've already gone through the order of filling the portfolio.  The fourth column from the left shows VEA holds a rank of #4.  This is higher than the #11 VTI rank so we go with VEA.  No cash will remain after the VEA purchases so no CEFs will be purchased.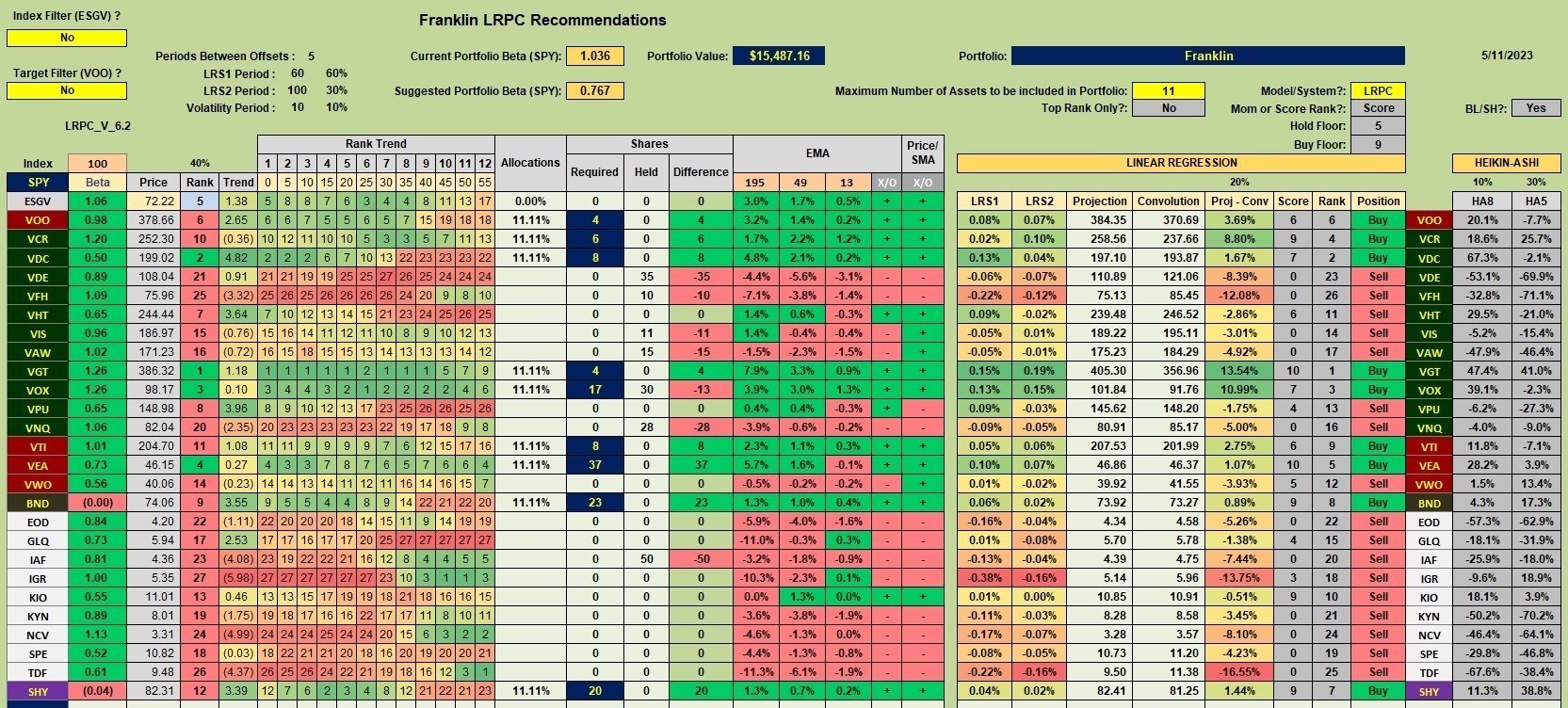 Franklin Performance Data
A year ago the Franklin lagged AOR by 5 percentage points annualized.  Today the race is nearly equal and the Franklin is edging out the S&P 500 (SPY).  Follow the Franklin to see if it continues to gain on AOR and AOA.
Franklin Risk Ratios
Checking the Jensen Performance Index and its slope, one can see the Franklin is gradually improving, despite give up some ground here in May.  The Information Ratio continues to be positive as well.
Conclusion:  The current investing model appears to be working very well for the Franklin.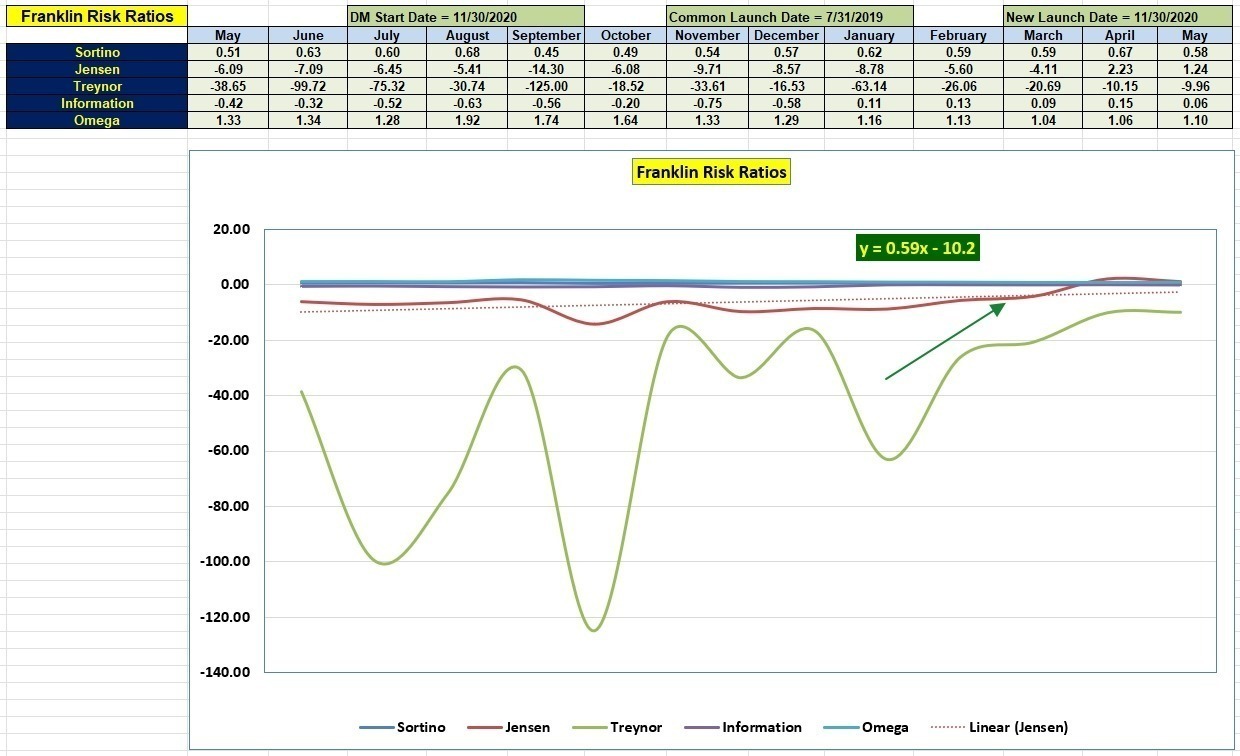 Buying Guidelines For BPI Model Portfolios: 9 December 2022
(Visited 47 times, 1 visits today)