Adjustments to the Darwin Portfolio are not rigorously scheduled since they are designed to maintain Risk Parity, are usually minor, and I prefer to keep trading costs to a minimum.
Here's how the Portfolio has performed since I changed to a 3% per asset volatility risk target in November 2022: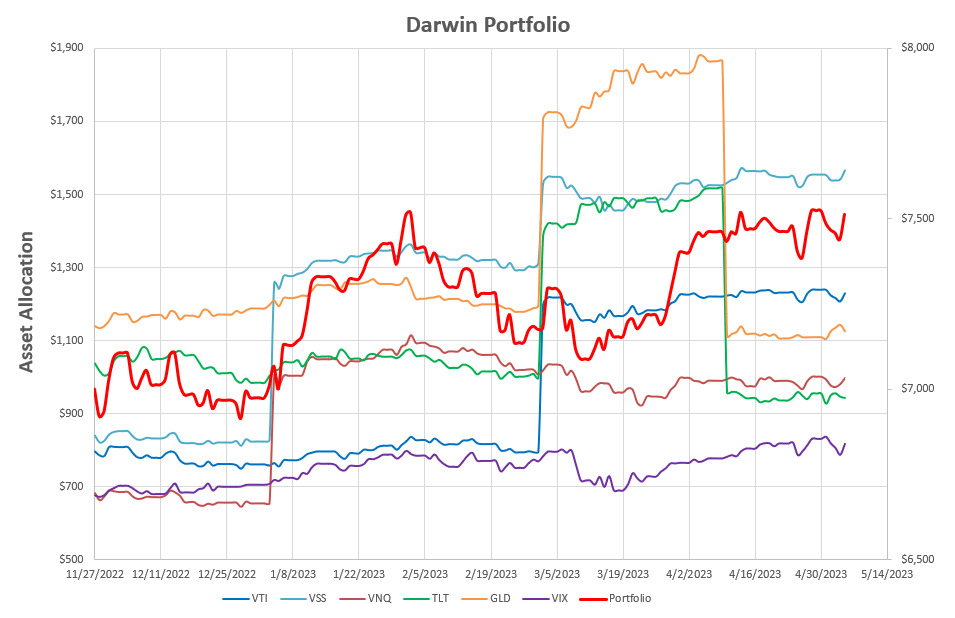 or, in stacked format: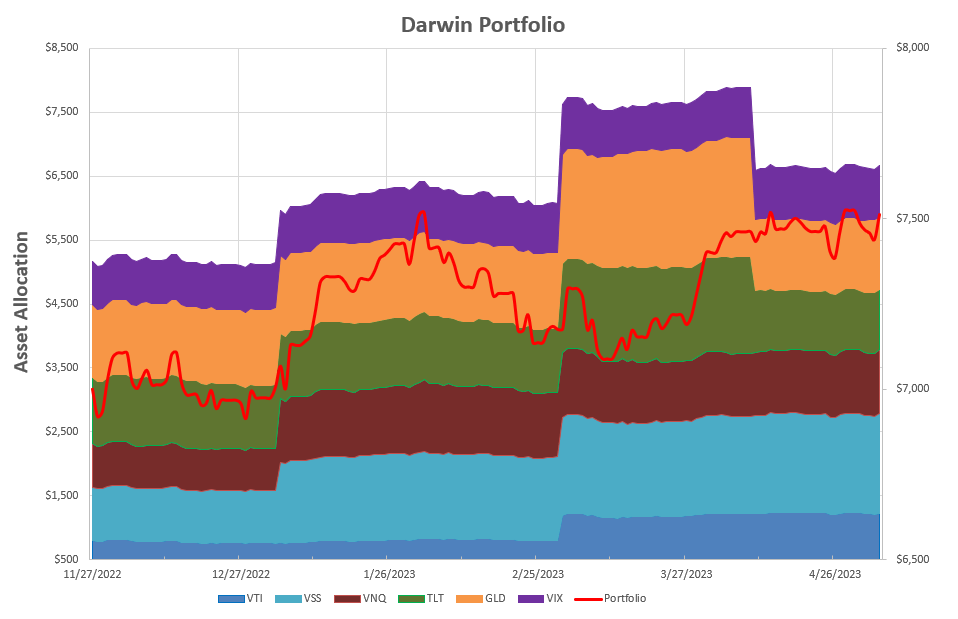 A numerical look at the tabular trade activity looks like this: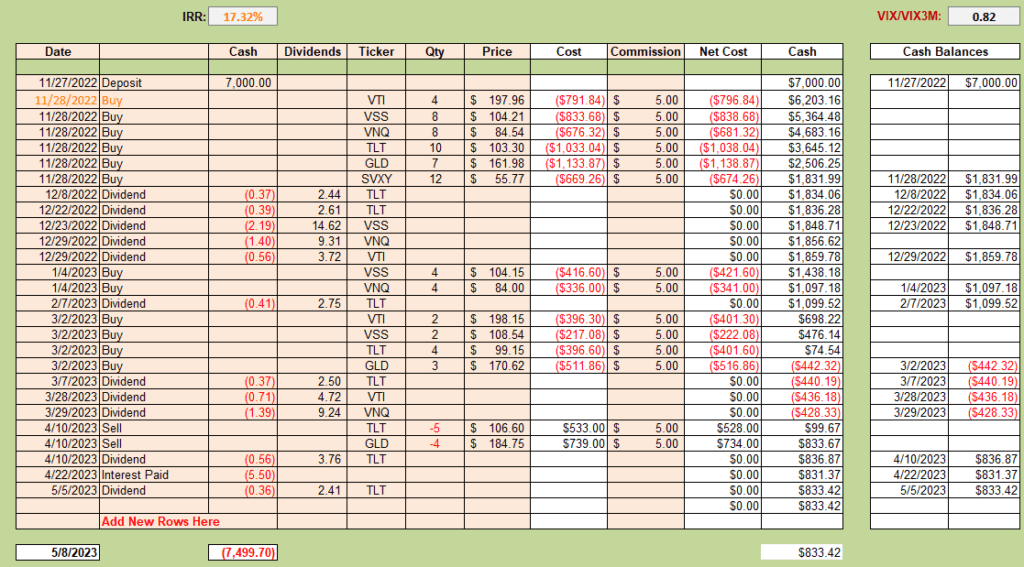 that shows a 17+% annualized IRR since inception.
Prior to last month's review the portfolio was leveraged a little, but adjustments were made to reduce holdings to a level that did not require the use of margin.
Current analysis of the portfolio looks like this: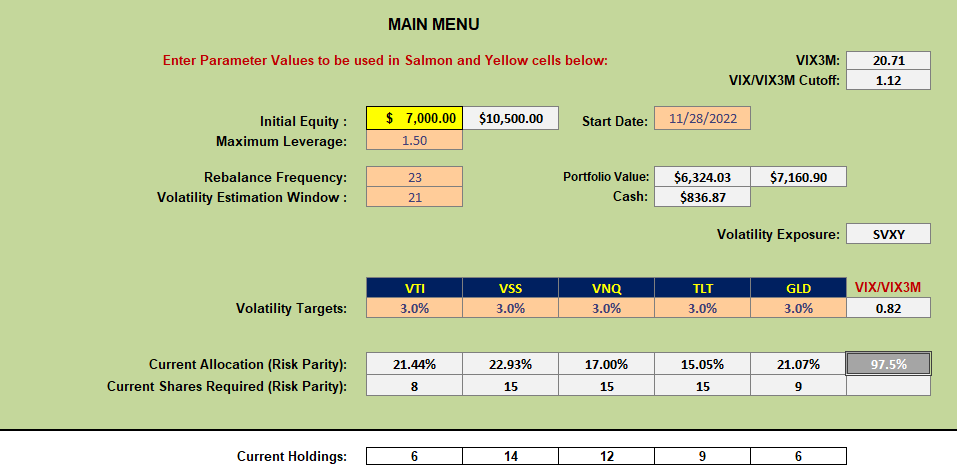 that shows a few assets within the ~20% limit for risk parity balance. Adjusting to the recommended allocations will require a little leverage, but that is the action that I will take by adding 2 shares of VTI, 3 shares of VNQ, 6 shares of TLT and 3 shares of GLD to the portfolio.
David
(Visited 42 times, 1 visits today)