It was a very quiet week in US Equity markets with the S&P 500 Index trading in a tight ~40 point range: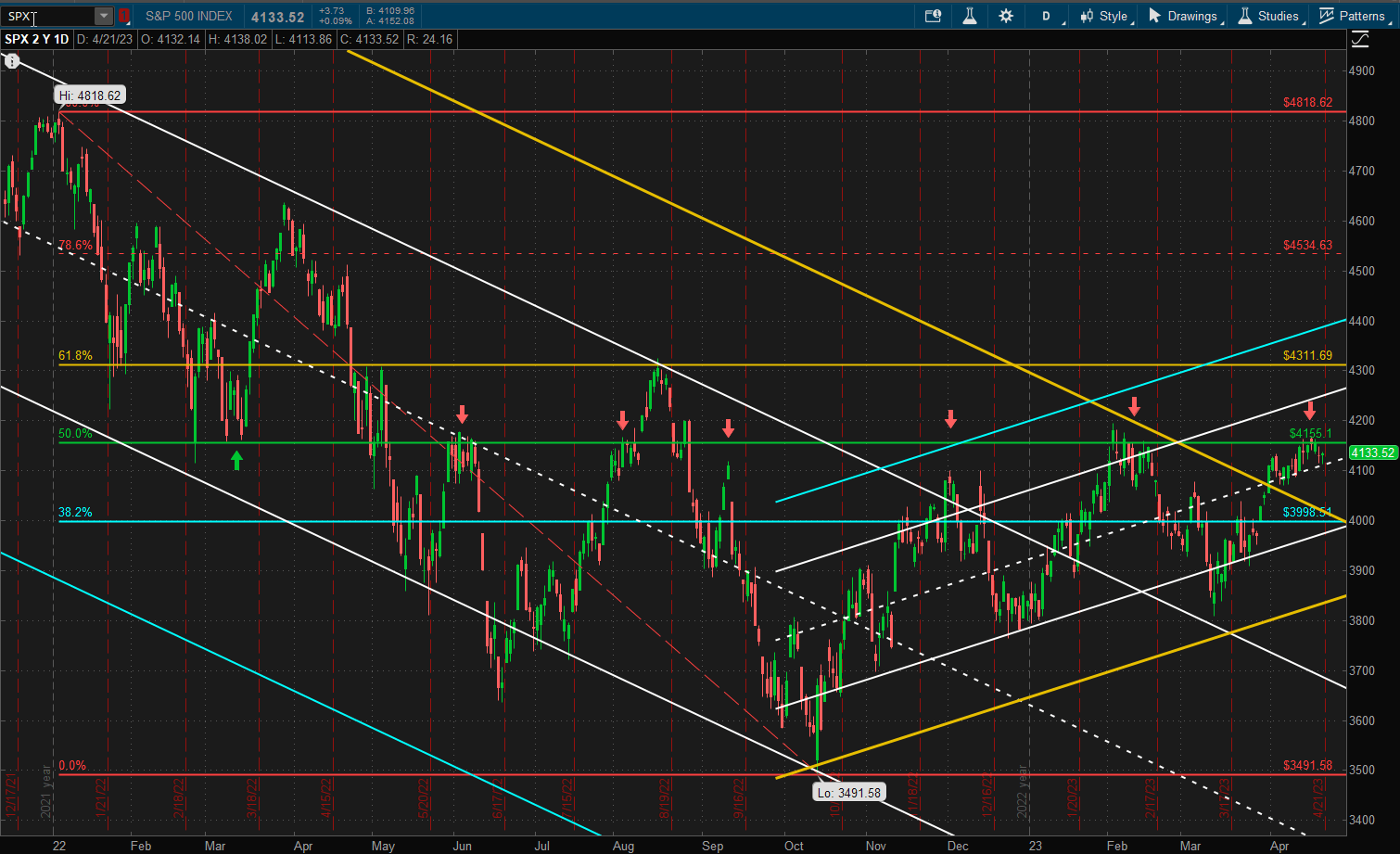 However, the SPX did close down slightly from last week's close after hitting it's head against strong resistance at ~4150-4200 – an area that has shown strong support/resistance in the past (arrows).
In comparison with other asset classes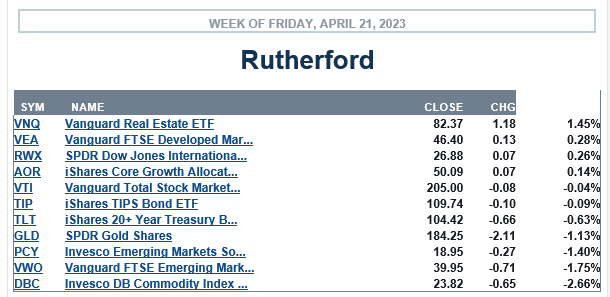 US Equities came in around the middle of the pack being ouperformed by Real Estate. Commodities was the worst performing asset class over the past week.
Current holdings in the Rutherford Portfolio look like this:

with all tranches holding at least 2 assets. The portfolio as a whole is 80% invested with 20% in Cash.
Performance to date (since moving to a rotation model) looks like this:
with little action over the past 2 months due to high allocations to Cash.
Let's check out the rotation graphs and see if we have any recommended adjustments in Tranche 5 (the focus of this week's review):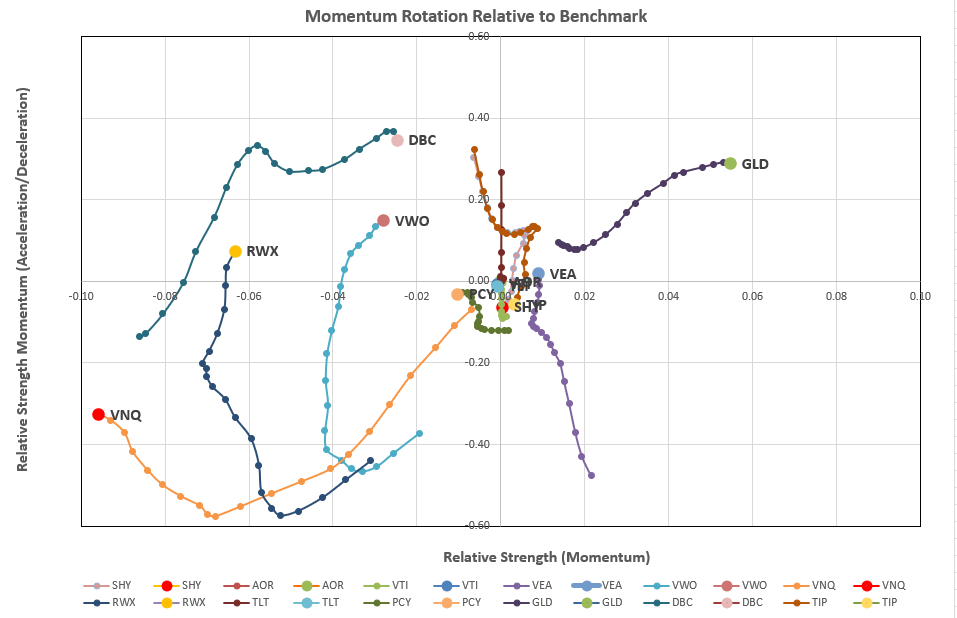 Here we see nice strong long and short term action in GLD and strong short-term action in VEA – so we'll check on the recommendations: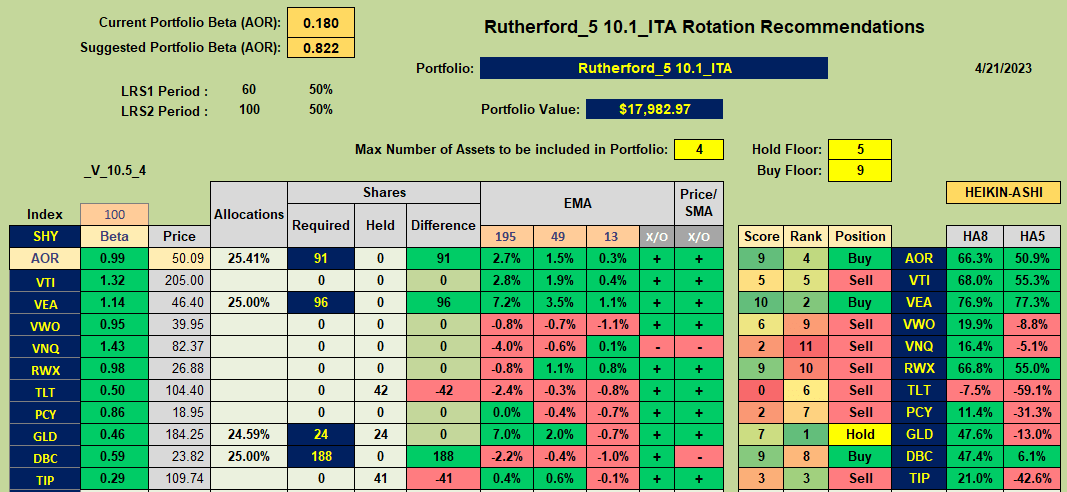 that suggest Holding GLD and Buying VEA, DBC and AOR (the benchmark Fund).
Accordingly, my adjustments this week will look something like this:

i.e. I will move out of Bonds (apart from a small allocation through the AOR Fund) and into equities and commodities.
David
(Visited 56 times, 1 visits today)