We start off the New Year with the following picture of performance for the Kahneman-Tversky (K-T) Portfolio through 2022: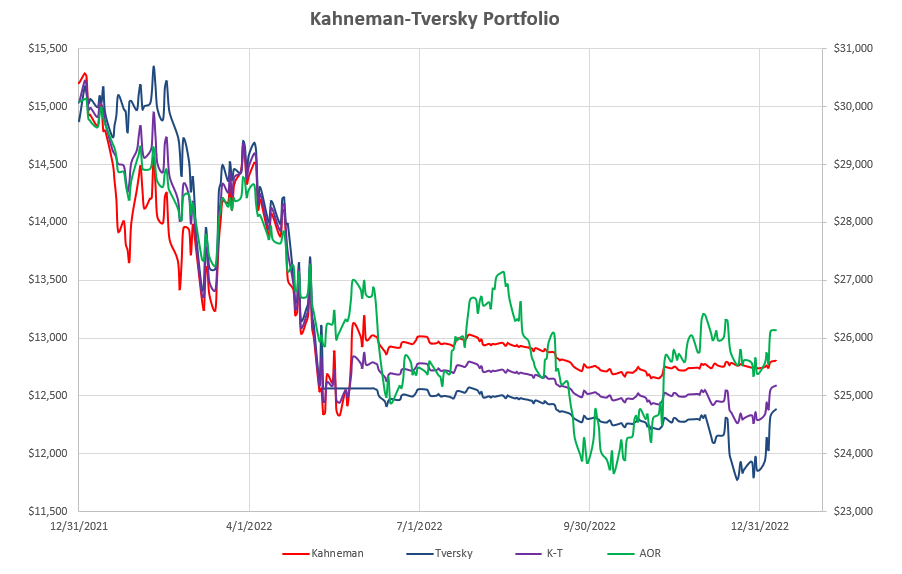 The portfolio showed less volatility than the benchmark AOR Fund but returns were slightly lower with a ~16% draw-down on the year. This compares with a drop of ~19% in US equities over the same period.
The portfolio is a simple Dual Momentum portfolio divided into two portions – a slow moving portion (Kahneman) that uses Gary Antonacci's single 12-month (252 trading day) lookback to measure momentum:

and this model recommends that we be invested in short-term Treasury Bonds (SHY). Rotation graphs of the assets to be selected from look like this: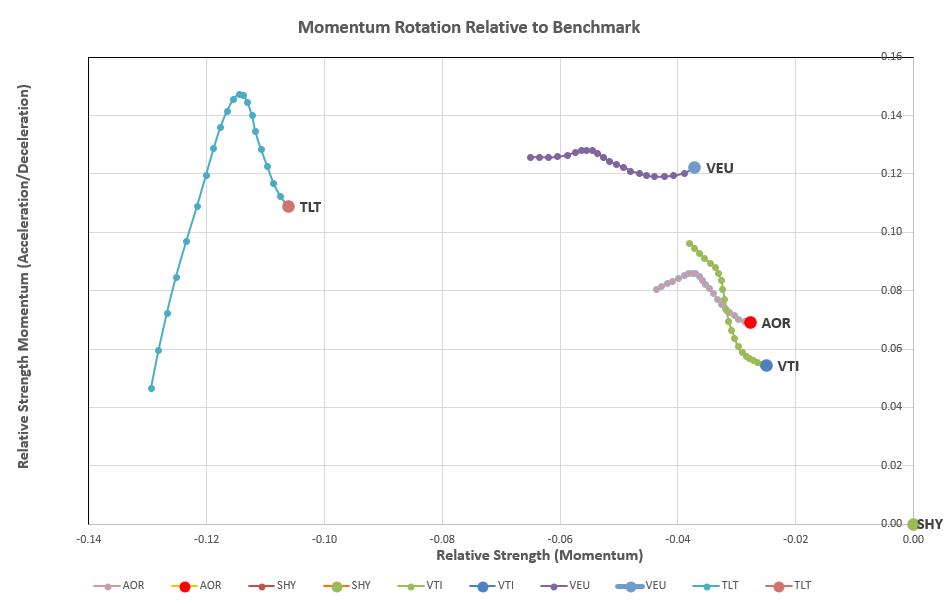 and, although looking stronger over the past month (moving left to right) are still sitting to the left of the vertical axis – i.e. have negative long-term momentum relative to SHY.
Rotation graphs of the same assets but using shorter (60- and 100-day) lookbacks to measure momentum – the faster reacting Tversky portion of the portfolio – look like this: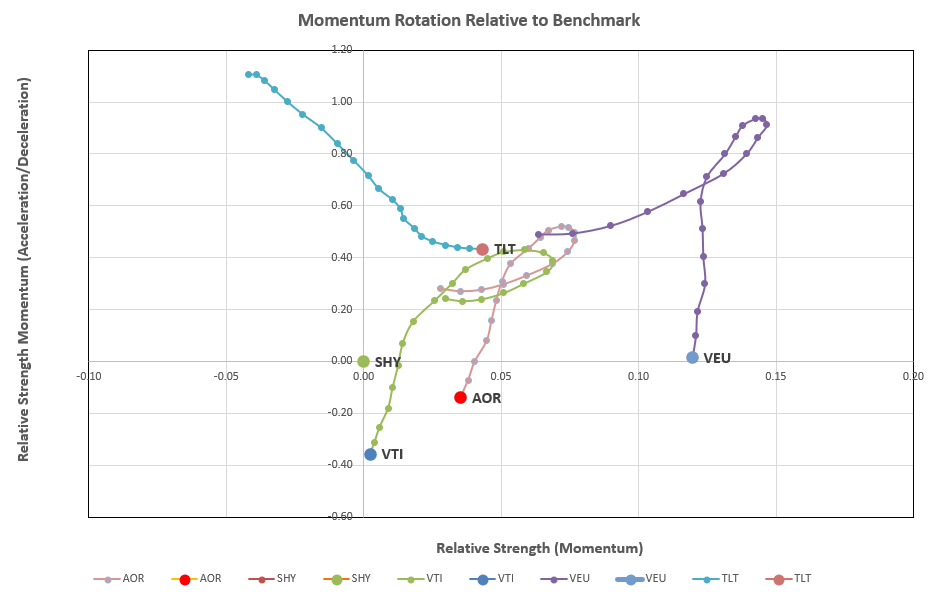 with all ETFs lying to the right of the vertical axis (positive relative momentum) on this intermediate-term time frame, but showing shorter term weakness (moving down from top to bottom of the chart. Recommendations from this model:

suggest holding VEU (International equities).
Since these are the current ETFs held in the portfolio, no adjustments are deemed necessary at this time.
David
(Visited 50 times, 1 visits today)