The week started with a continuation of the recovery bounce that we saw at the end of last week – but this was to be negated on Thursday and Friday with the earlier gains being given back and US equities closing the week only ~0.25% higher than last week's close and moving lower: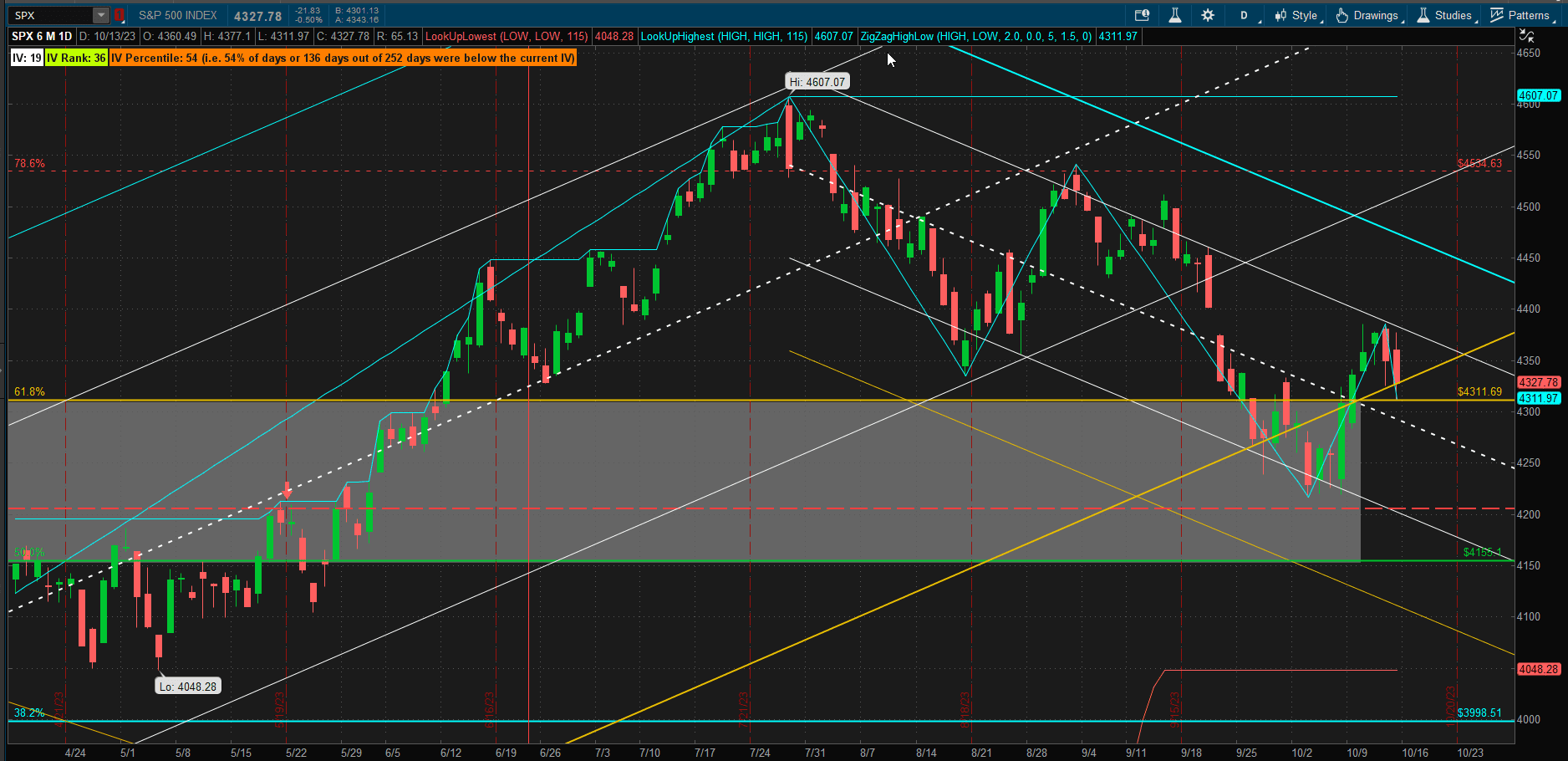 The upper boundary of the 1 SD downtrend channel proved to offer the necessary resistance to subdue the bulls and place us back into uncertain territory.
US equities, as an asset class, also fared poorly on the week relative to other major asset classes although they did outperform international equities: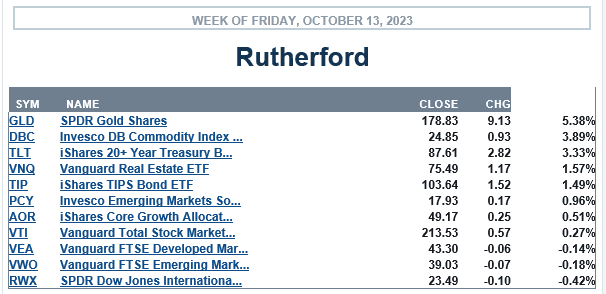 Since the Rutherford Portfolio is not presently holding significant positions in equities

performance, relative to the benchmark AOR Fund, has improved: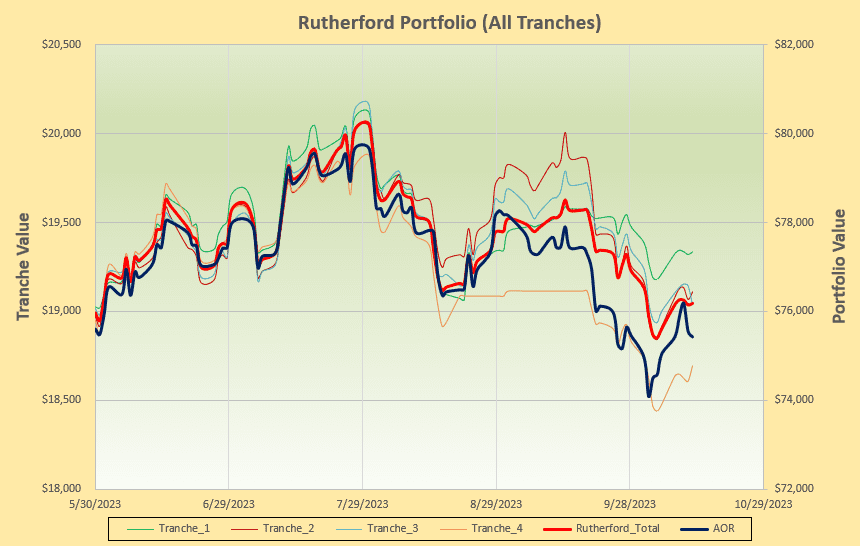 Checking the rotation graphs: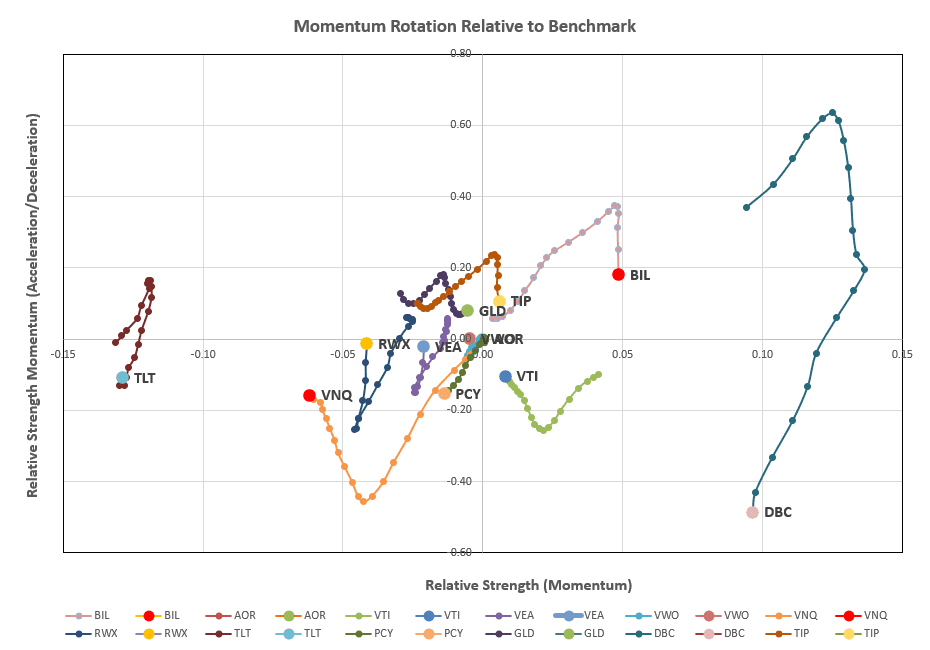 we still see nothing looking stronger than BIL in the top right quadrant. So, as we saw last week, this week's recommendations look the same: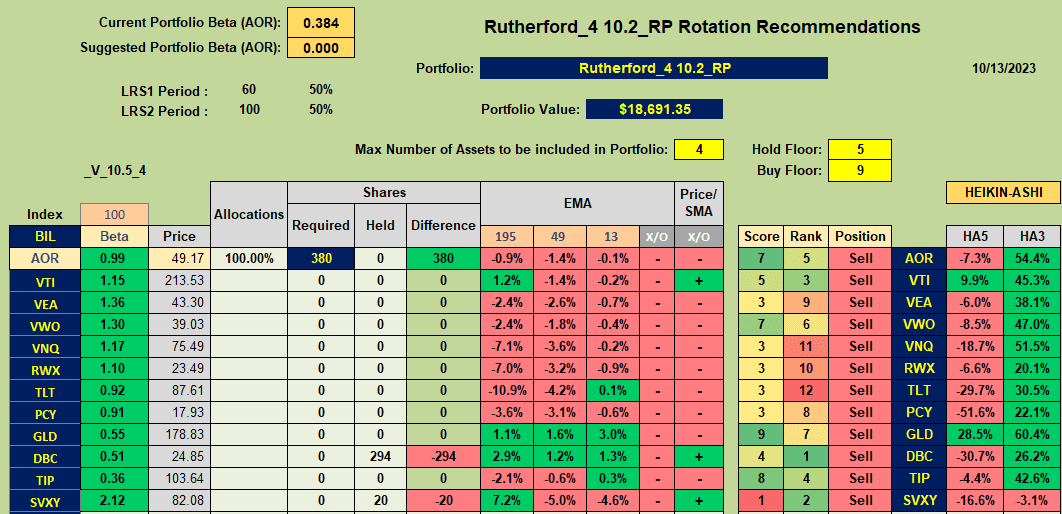 i.e sell any holdings in Tranche 4 (the focus of this weeks review) and move to BIL (Cash):

I shall continue to hold my position in SVXY (Volatility).
(Visited 20 times, 1 visits today)