While the broad U.S. Equities market (NYSE and NASDAQ) rose slightly this week, four tech stocks reversed the bullish trend in the NASDAQ 100.  There were also a few changes in sectors of the market and I'll get into that in a moment.  Overall, the equities market continues to be driven by large-cap stocks, although we are beginning to see some strength in smaller companies.
With inflation coming down and unemployment low, it appears as if we are going to avoid a serious recession.  The expression "soft landing" is entering the lexicon.  Will the Federal Reserve continue to raise interest rates is a major question for investors.
Index BPI
The same five indexes continue in the overbought zone while the NASDAQ 100 dipped sufficiently to turn it from bullish to bearish.  The broader indexes continue to show strength.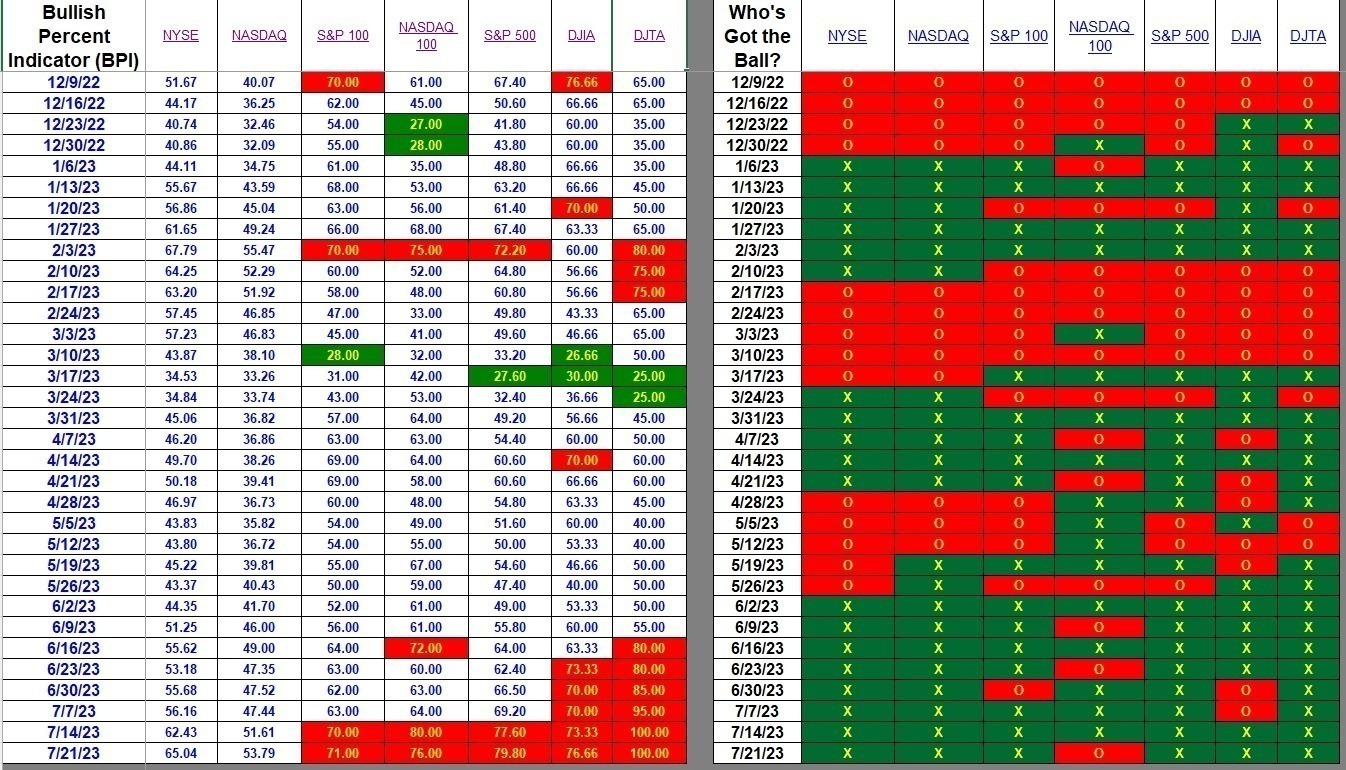 Sector BPI
While the broad equities market is strong, we see a few reversals among a few sectors.  Staples, Industrial, Materials, Technology, Communications, and Real Estate all declined in the number of bullish stocks.  Eight of the eleven sectors are overbought.  Health (VHT) and Utilities (VPU) are two sectors back in the overbought zone.
Readers who have been following the Sector BPI model since its inception already have a Trailing Stop Loss Order set for VHT.  Not so for VPU as the last recommendation was a Buy back on June 2nd and again on June 9th.  Investors holding Utilities (VPU or IDU) are recommended to place a 3% TSLO under this holding.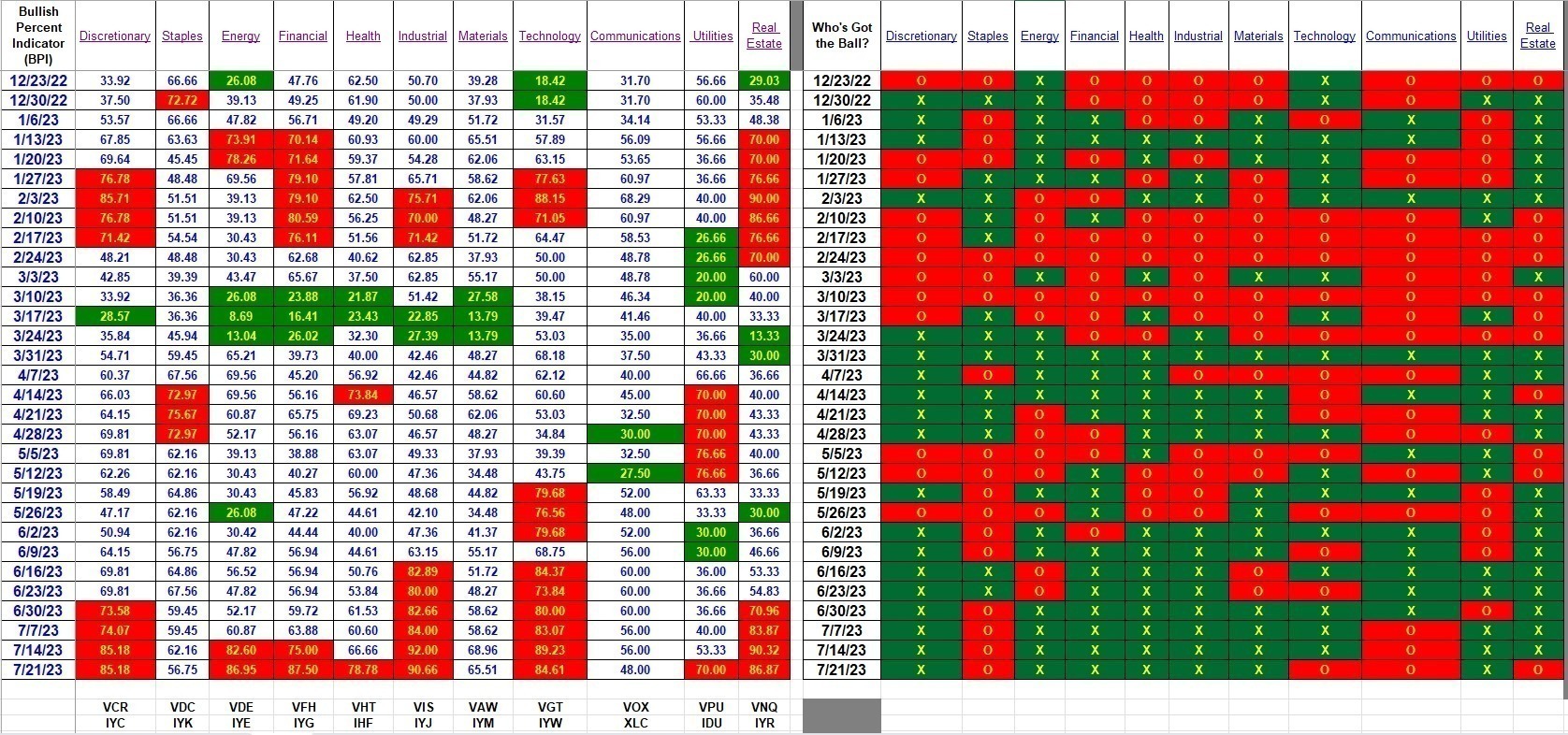 Explaining the Hypothesis of the Sector BPI Model
(Visited 35 times, 1 visits today)