This week the Bullish Percent Indicators produce interesting information as well as several anomalies.  If you are an investor interested or already using the Sector BPI model, there is new information for readers.
Index BPI
Friday's market action produced several anomalies.  For example, check out the S&P 500 and Dow Jones Transportation Average (DJTA).  Both indexes show percentage drops into the over-sold zone, yet are bullish when one checks the information found on the right-hand side of the following data table.  When this happens there is an uptick in bullish stocks, generally on Friday, within the index, but over the entire week the trend was downward.  I refer to these situations as anomalies.  When in doubt, pay more attention to the percentage shifts on the left side of the data table.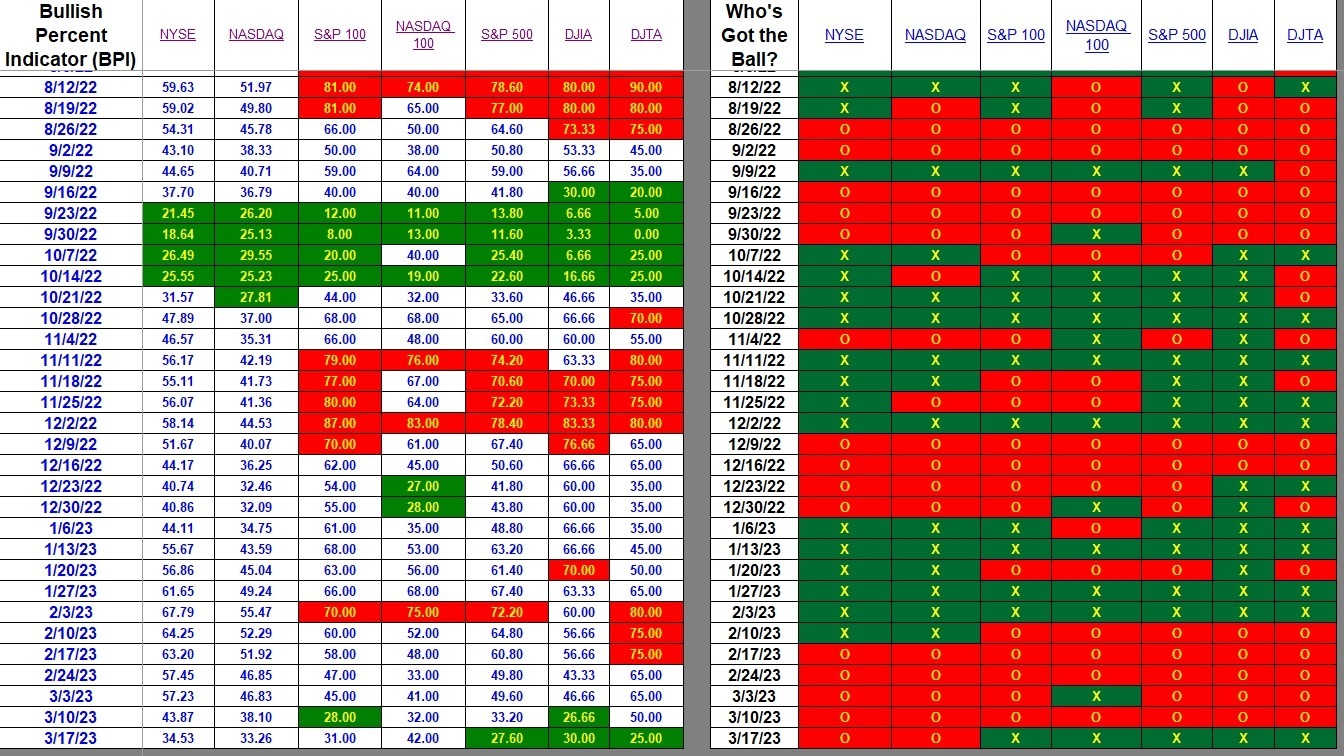 Sector BPI
Now we come to the sectors of the U.S. Equities market.  Six of the eleven sectors are over-sold.  Staples, Technology, and Real Estate are very close to the over-sold zone or when 30% or fewer of the stocks within the sector are bullish when examined on a Point and Figure (PnF) graph.
With so many sectors in the over-sold zone, how does not determine which sectors to fill when working with a specific Sector BPI portfolio.  I'll go into more details when the next Sector BPI portfolio comes up for review, but in the meantime here is my thinking.
Fill each over-sold sector with a few shares.  It might be as few as five shares.  Take a small position in each over-sold sector.
Then begin to completely fill the sectors beginning with the most over-sold sector.  That means fill Energy first and then move on to Materials, Financial, Industrial, Health, and Discretionary in that order.
This coming week I will update the Carson and Franklin Sector BPI portfolios.  That leaves the Gauss and Millikan as potential updates later in the week.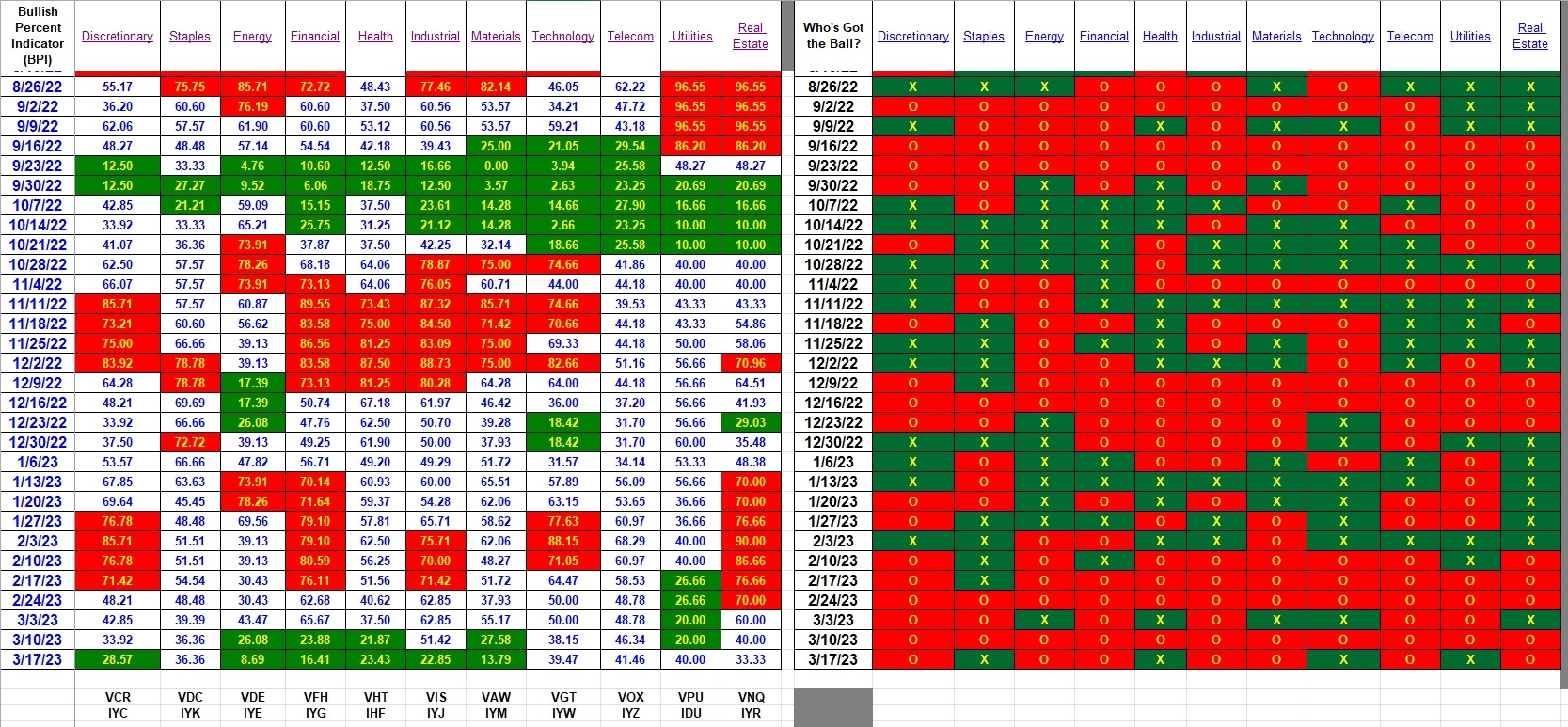 Explaining the Hypothesis of the Sector BPI Model
Carson Portfolio Update: 18 November 2022
(Visited 116 times, 1 visits today)