The Hawking Portfolio is an income generating portfolio that needs very little management other than to re-invest dividends to support geometric growth in returns. Performance to date (including November dividend payments) looks like this: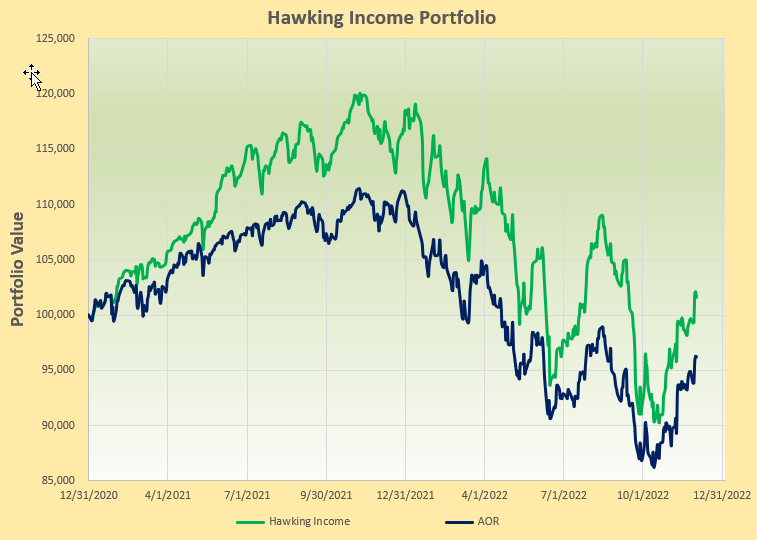 … well above the baseline AOR Fund. Current holdings (25 CEFs) are shown in the following figure: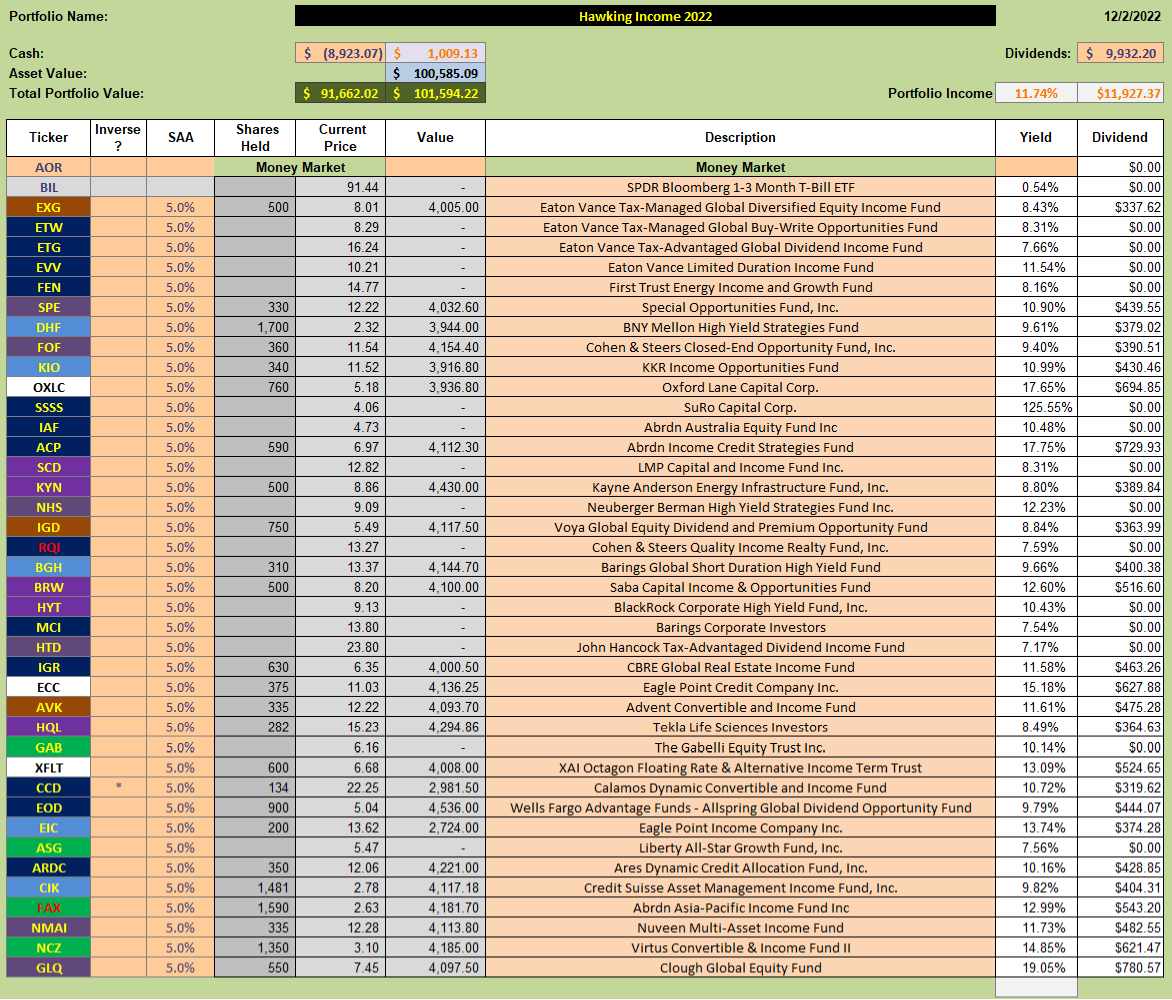 and ~$1,000 is available to re-invest. I will be looking to boost holdings that are a little undersubscribed. Current projected income from dividends is 11.74% annually – well above the target of 8%. 2-year returns on this portfolio are positive, despite this year's 20% Draw-Down in US equities.
David
(Visited 63 times, 1 visits today)